Tuesday 8 October. We had a car and a driver booked for a 4-hour slot from 10am. Jane had formulated a plan about roughly what might be achieved in that time, and so we prepared ourselves for some relentless tourism around the sights of the east end of the island. Angel, our driver, swished us around the island in his big Merc and – surprise! – I took lots of photos. As ever, I'l try not to bore you with too many of them – but it was an interesting day.
Our first port of call, almost literally, was a fishing village on the north coast called Fornells. This is a genuine fishing village (see later for my reason for the word "genuine") and it's very pretty. You can tell it's genuine from the fishing boats in the foreground here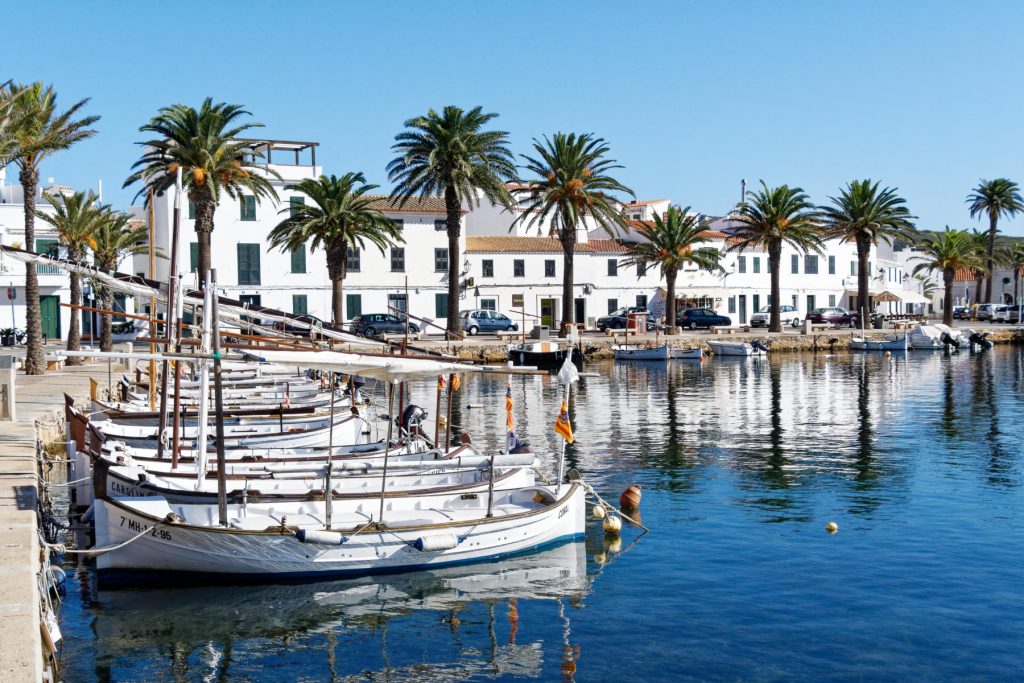 which are called "llauts", with the characteristic Spanish pronunciation of the ll as something between a y and a j – therefore possibly the derivation of the English word "yacht"? Anyway the harbour has a great panorama.

Fornells is also well-known for having a tower which was part of the defensive arrangements against various invasions (poor old Menorca has had its share of invading hordes – Romans, Turks, Christians, Moors, British Empire, they've all had a go).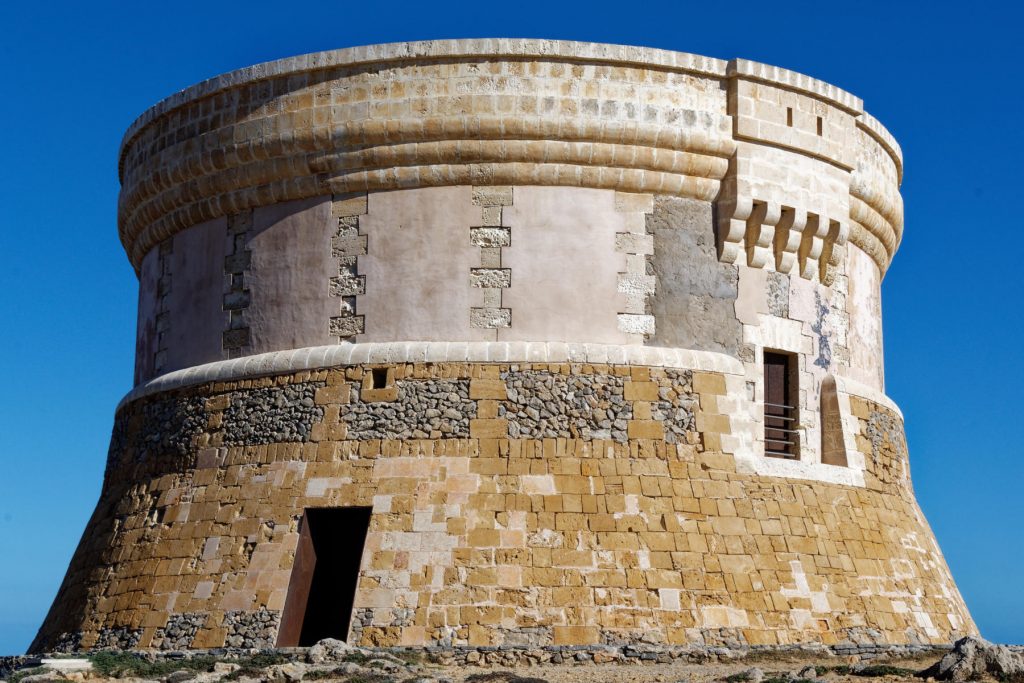 We had originally planned to visit a lighthouse right at the northern tip of the island, but decided against on the grounds of time – wisely, as it turns out. So our next trip was to the mountain at the middle of the island, called Mount Toro, which offers some superb sweeping views over the whole island.

There's also a hermitage at the top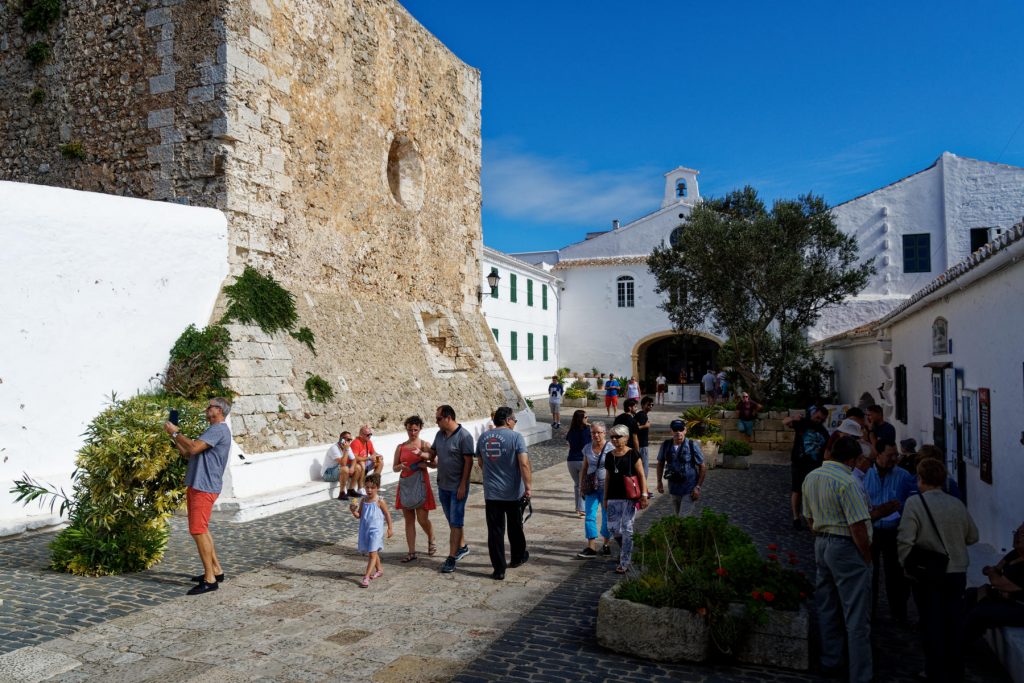 inside which there are some remarkably intricate tapestries – very unusual for Menorca in our limited experience so far –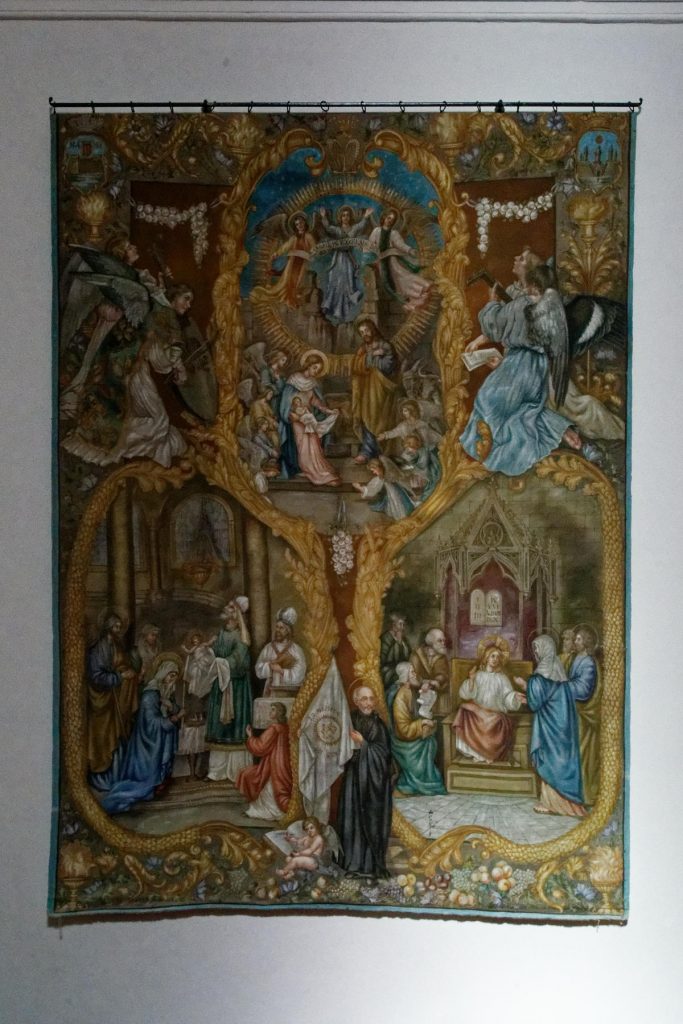 and, outside, a succulent which has grown out in a very strange way!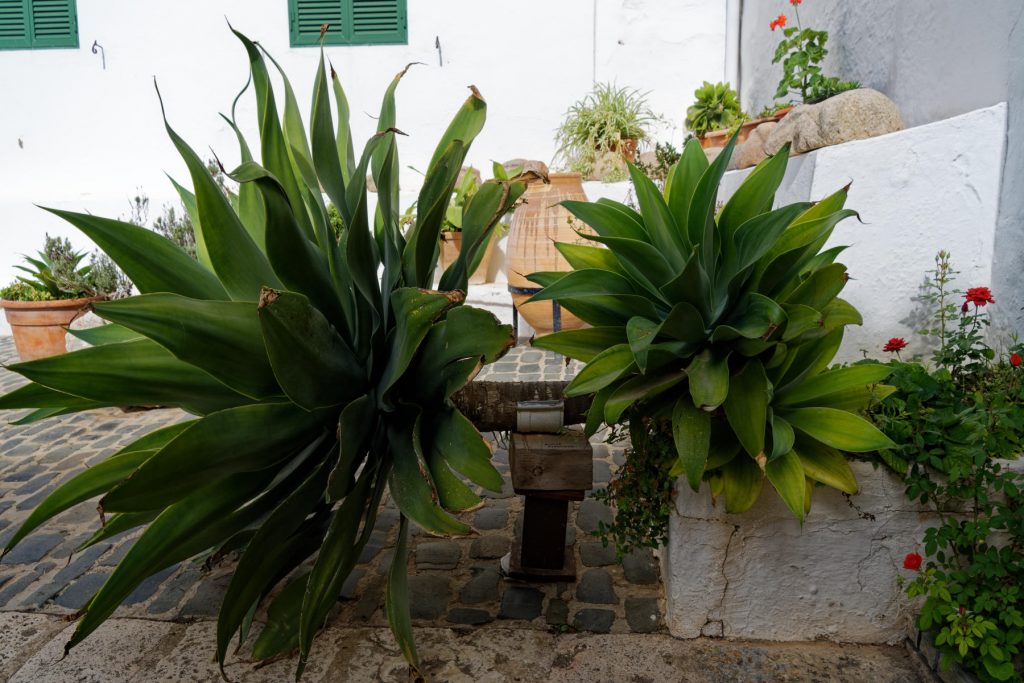 The next two stops on our route were a couple of Talaiotic sites. First, Torralba, a site which promised a hypostyle (an underground chamber with the roof supported by columns). It's most obvious feature was a vast Taula.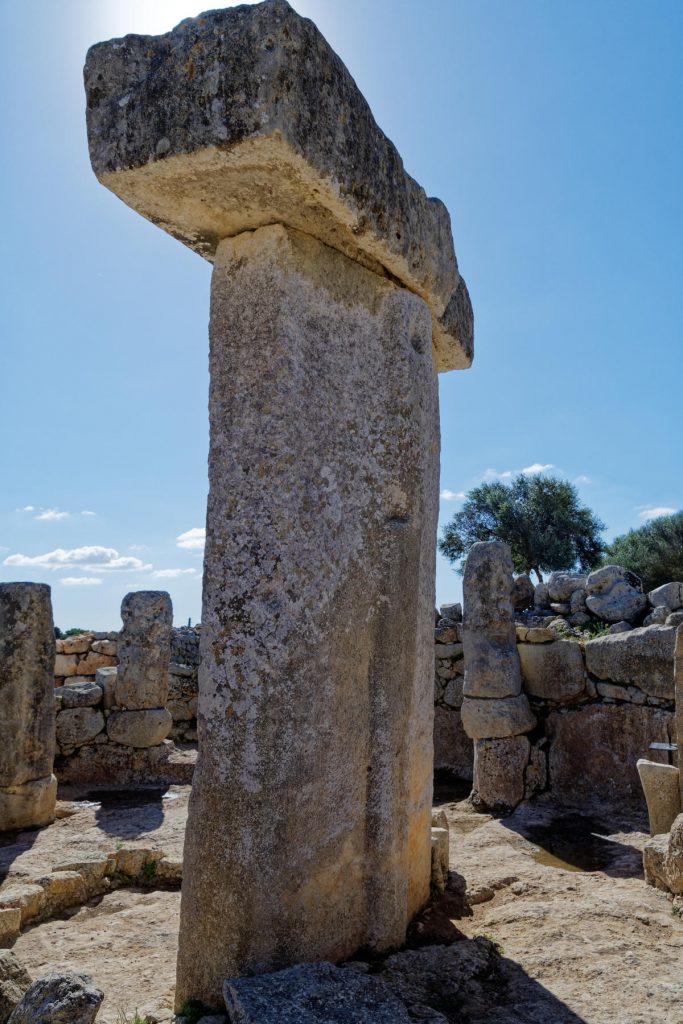 and it had other typical components of a Talaiotic settlement, too, and a demonstration that showed that, whilst not Inca standard, their "Cyclopean" (i.e. giant) wall building from great chunks of masonry was pretty skillful.
We were just beginning to think we'd been diddled on the hypostyle when we came across it, and very impressive it is, too.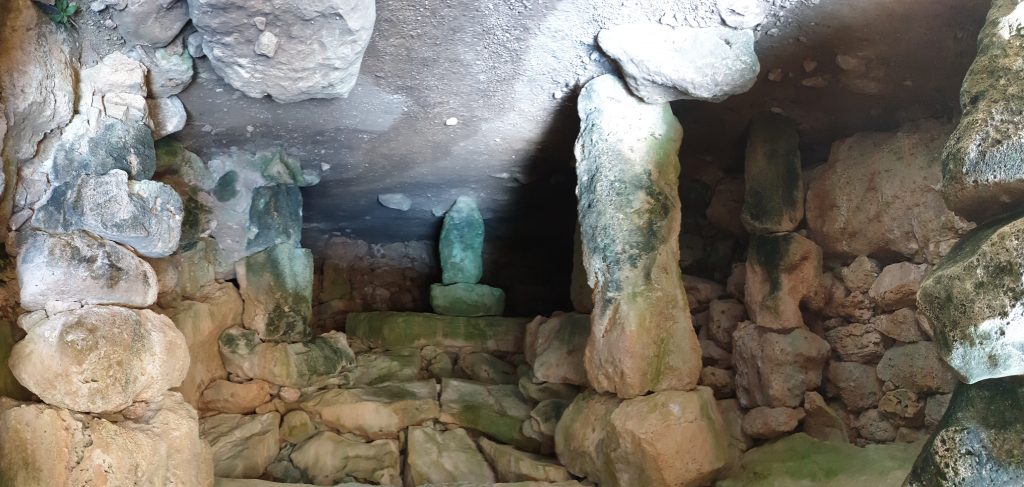 The next site was called Rafal Rubi, and its USP was a pair of "navetas" – two-storey burial chambers which have a inverted boat-like shape.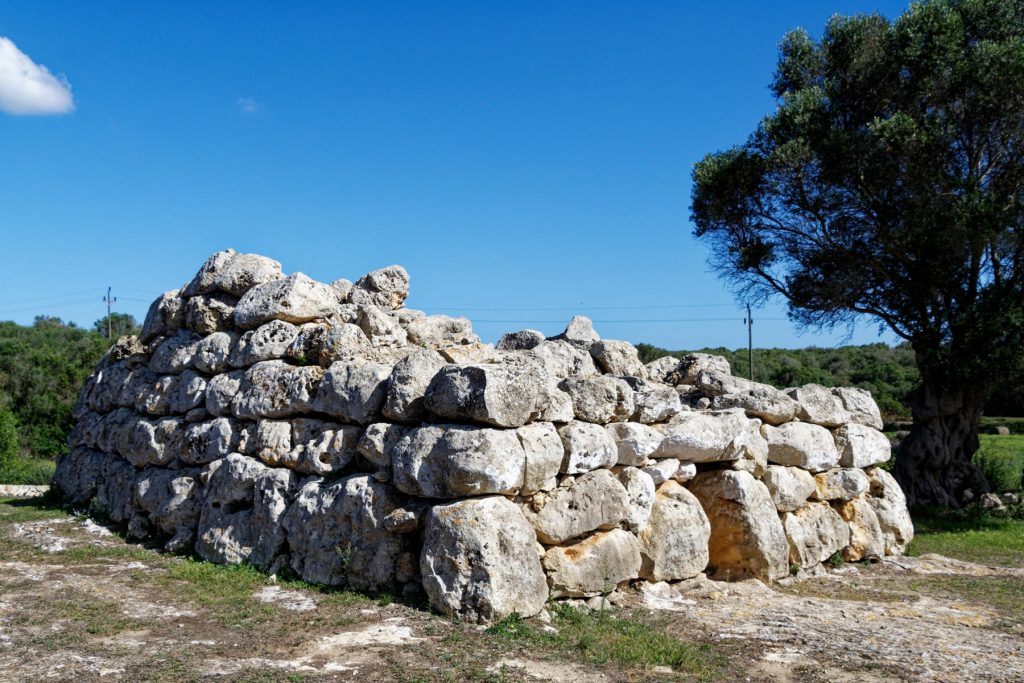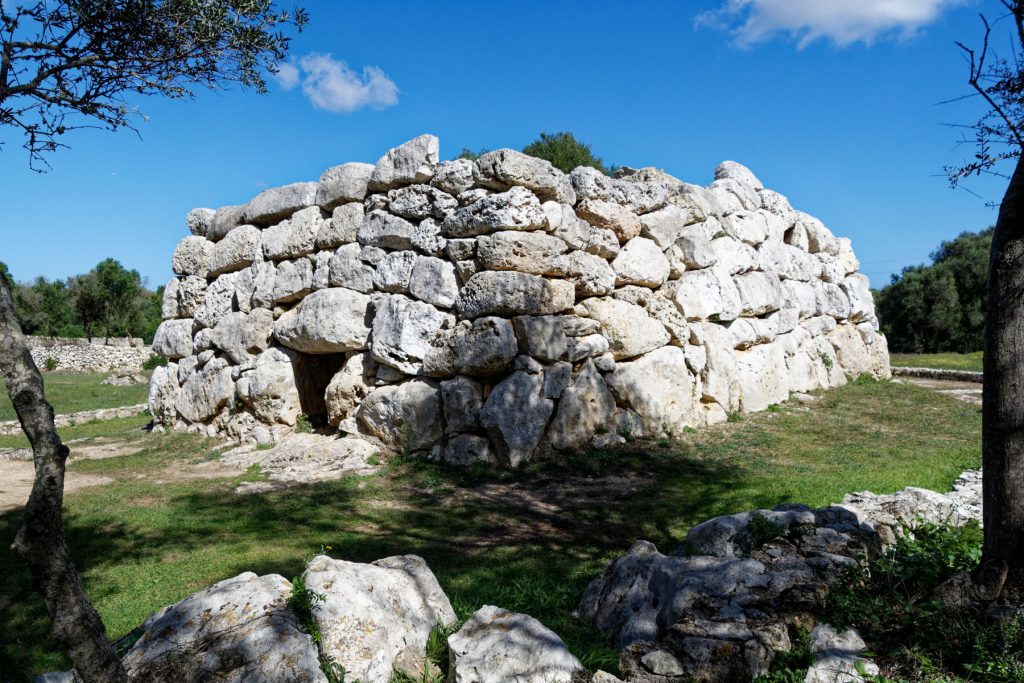 I was even able to get into one of them to take some photos.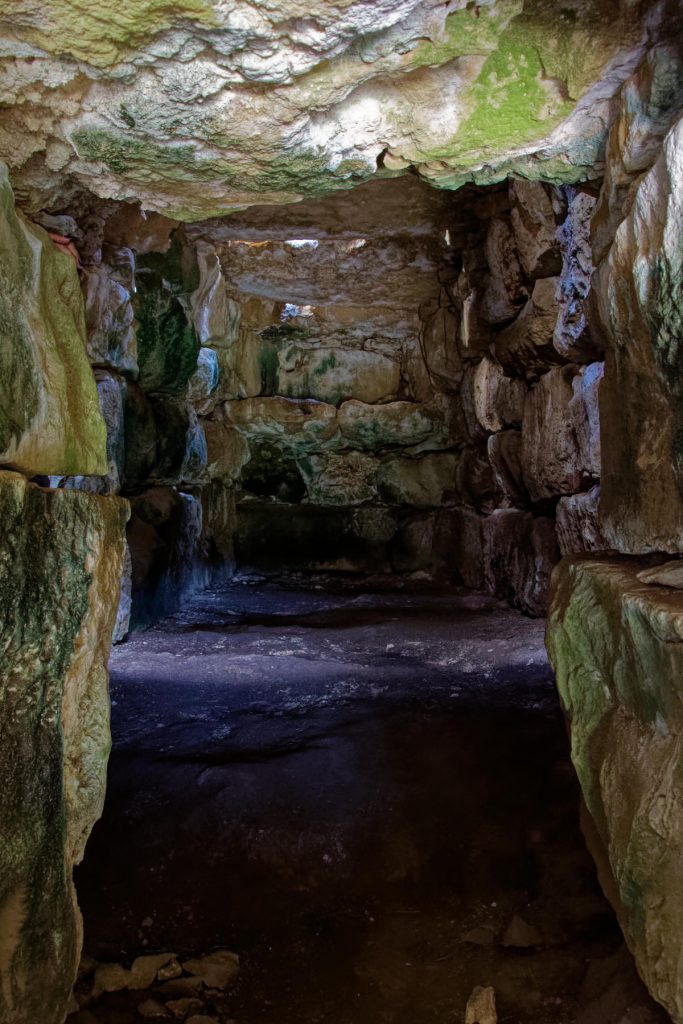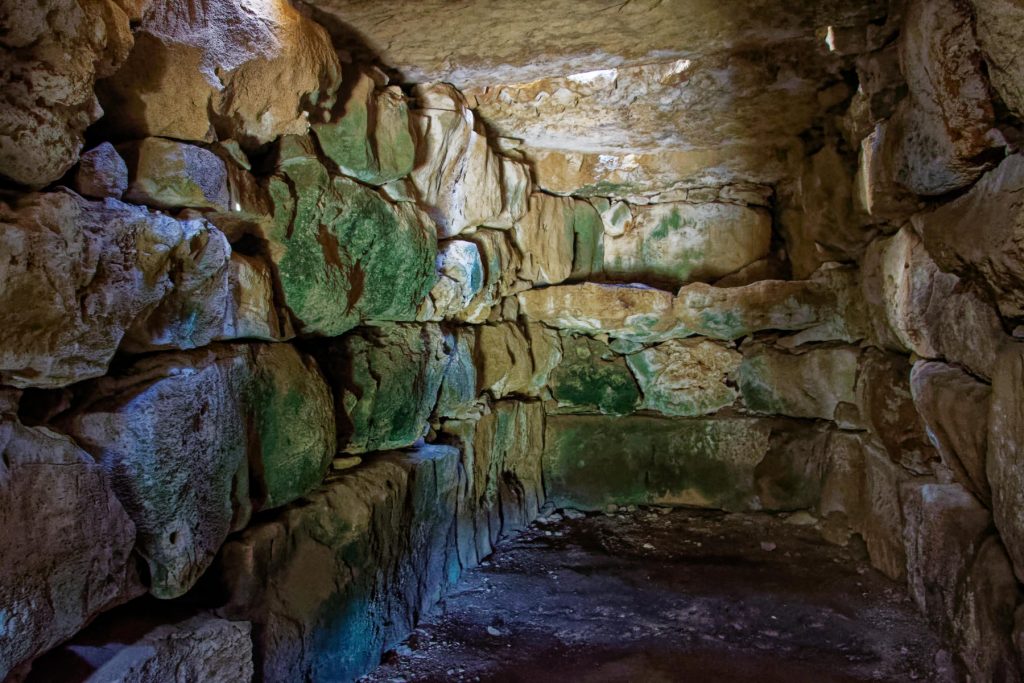 In the one above, you can see at the far end that there were indeed two storeys to the chamber.
Our final port of call was a "pretend" fishing village, called Binibequer Vell, designed by Spanish architect Antonio Sintes in 1972. It has the same sort of feel about it as Portmeirion, although its architecture is all of one piece – but it's artfully designed to look pretty and to attract holidaymakers.
And then it was time to rush back to Mahon, as it was the end of our four hours with Angel. We went down to Mahon harbour for a Nice Lunch at a posh place called Minerva, which featured a gastronomic menu including, as dessert, cheese-flavoured ice cream, which is better than you might think.
Bursting at the intestinal seams after that, we tottered up to the museum, which is housed in a Franciscan church. The church itself is a recommended sight and happily, it was open and so we took a look inside.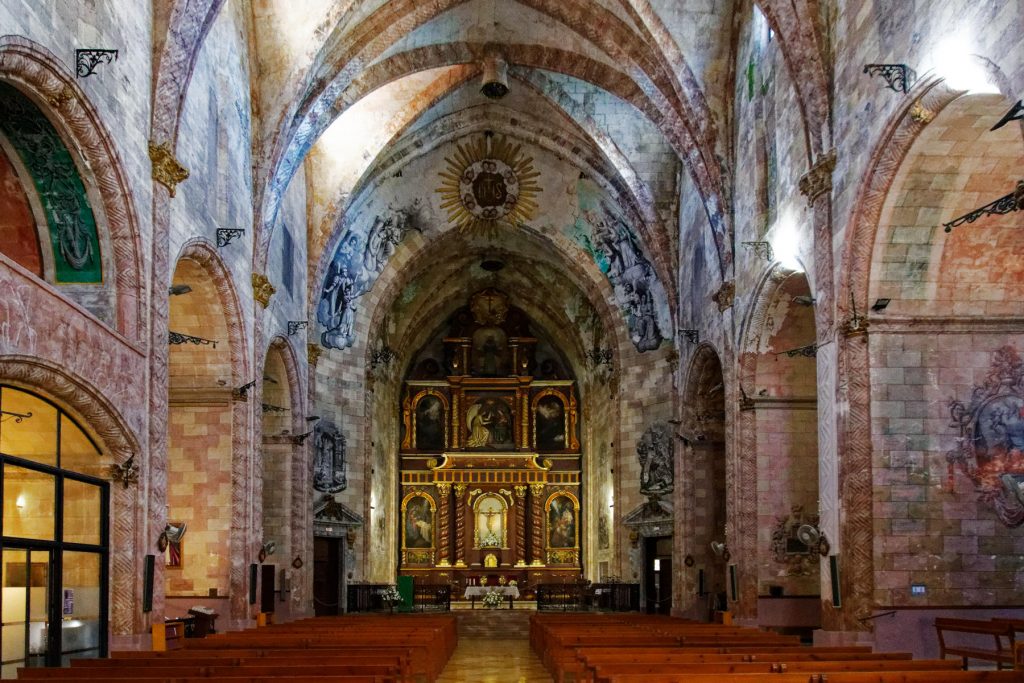 As well as some nifty trompe l'oeuil, there is some magnificent stonework in the Chapel of the Immaculate Conception.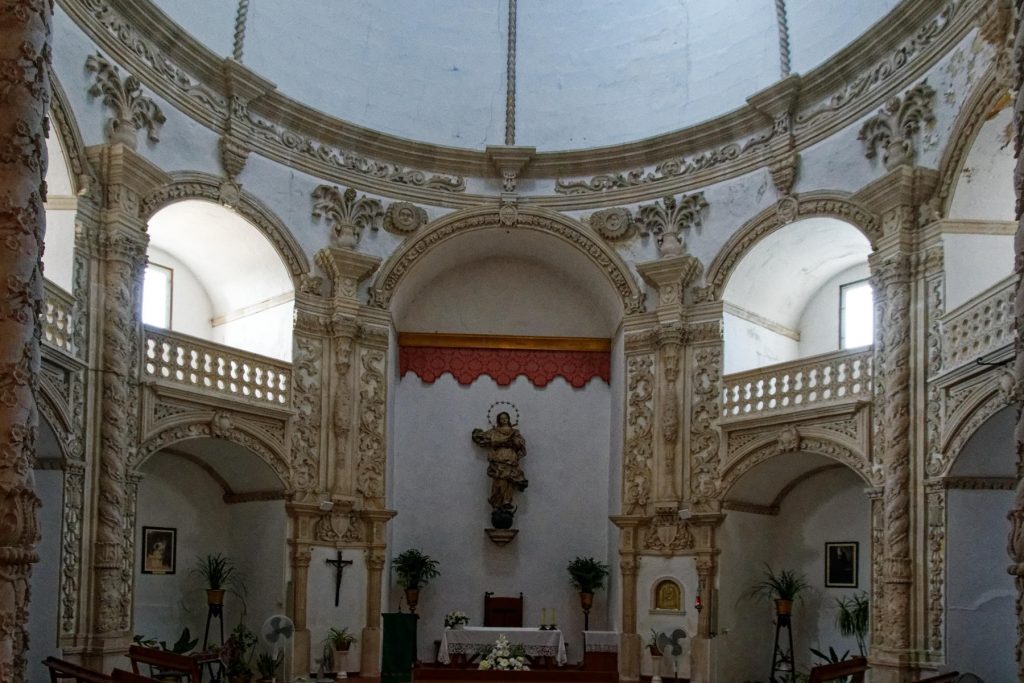 After the church, we went next door into the museum and discovered, to our delight, that entry was, for some reason, free. So we first wandered round the handsome cloisters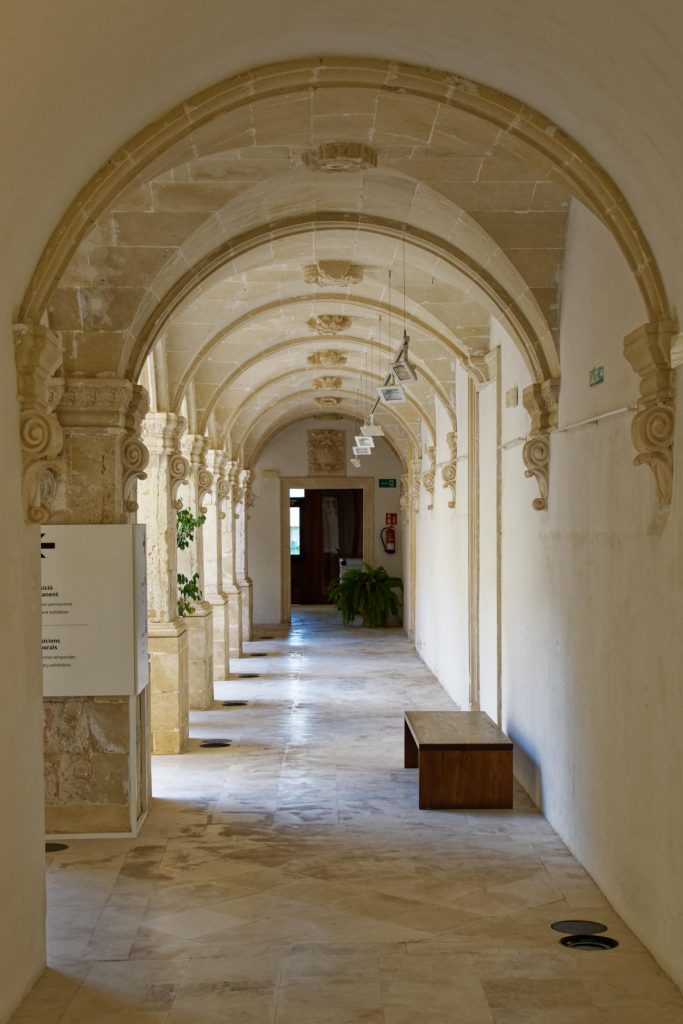 and then went into the museum proper, which basically used two storeys to tell Menorca's story. The first floor was, for us, the more interesting, as it dealt in some detail with the pre-history, meaning the Talaiotic culture. The display included some models of the latest thinking about how the various structures probably looked – Taula, Settlement, Naveta and Talaiot.
So now we know what they would have been like had they not been raided for their stone over the centuries….
The final task for the day was a quick potter along the upper walkway by the water, to see if the town looks nice illuminated. It does.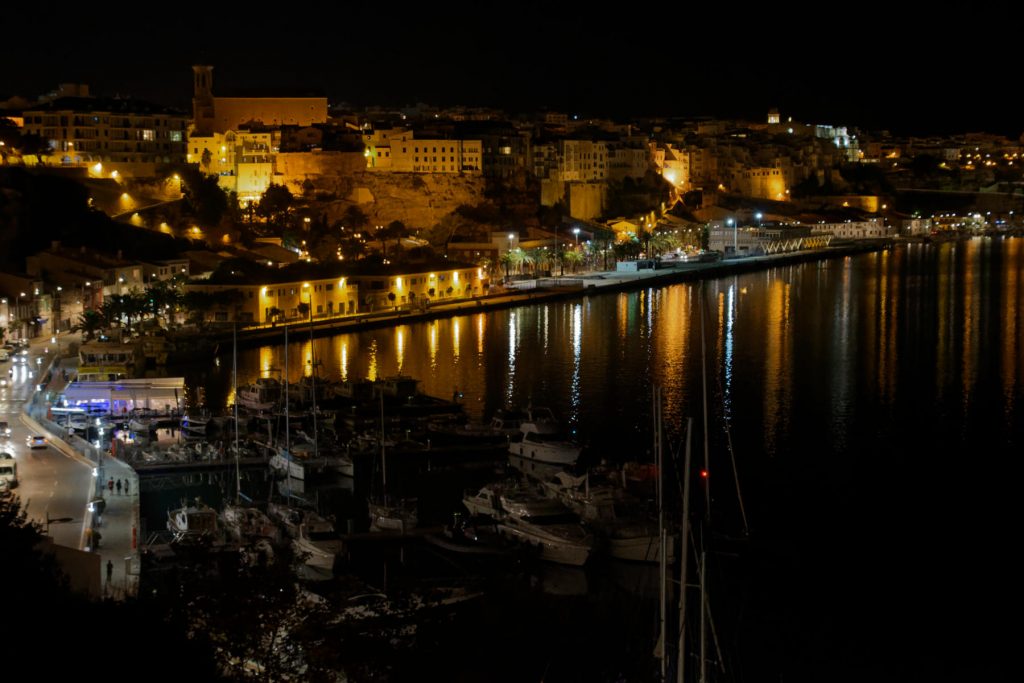 That's it for today, and we haven't got a formal plan for the morrow. We could go for a hike, but with the limited bus service now we're out of season, it's a faff, so we may end up just being idle. Who knows? Not us, not yet….