Thursday 26 September. Yesterday was the transition day from Barcelona to Mallorca and from tourism to a holiday.  Tourism is hard work; a holiday is for relaxing and recharging, and that's something we want to do over the next couple of weeks whilst still getting out and about a bit.
The travels yesterday happened pretty smoothly – no significant problems and only minor niggles.  We were collected from our hotel and deposited at Barcelona's magnificently named El Prat airport, whence we would be flying on Vueling – a first for me.  First impressions are important and I have to say that the Vueling check in process was not trouble-free: we had to spend no little time seeking a working machine that would print our baggage label; and then we had a similar amount of trouble finding a working bag drop machine.  There was a single Vueling operative there, ostensibly to help; but the only contribution he made for us was to tell us that the process was self-service.  Eventually it was and we managed to get our bags accepted, and off we went to join the security queue.
The rest of the airport experience was pretty standard – a slightly aggravating security queue, a meal at TGI Friday's which was OK; and many minutes standing on the airport bus waiting for the mystery bus tour to the middle of the airfield to start whilst last-minute people dashed on board.
The flight was pretty standard, too – mercifully short, as Vueling clearly expect their customers to be, going by the amount of legroom available.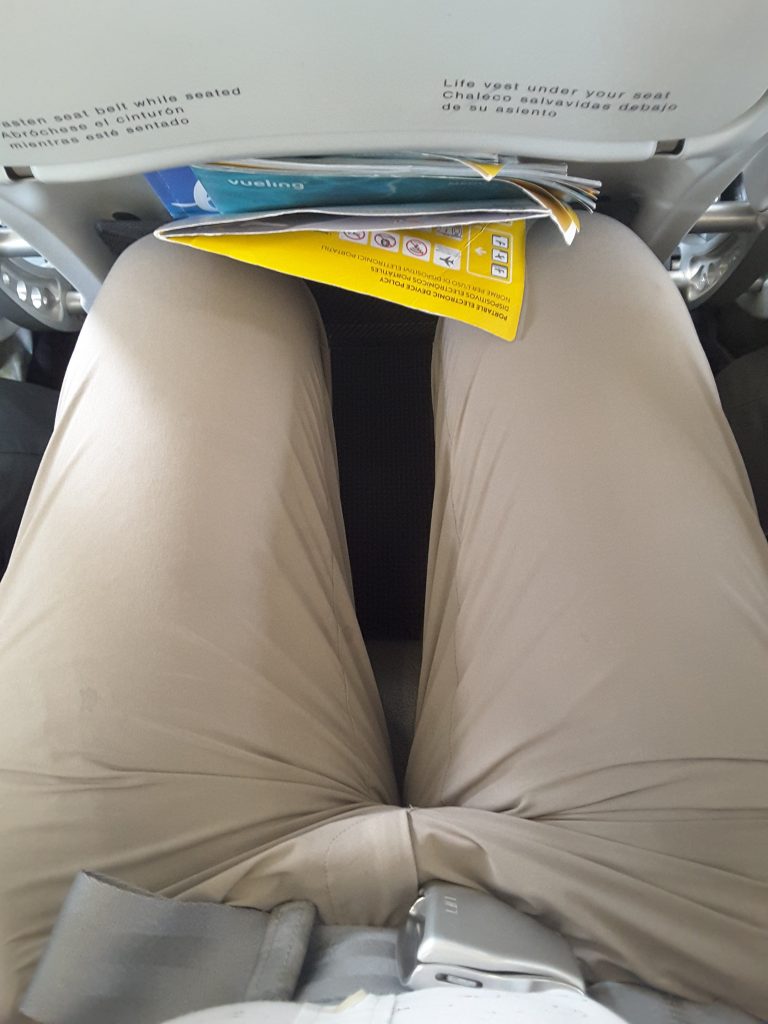 Palma airport was a bit of a surprise in its sheer size and busy-ness – there are some 18 baggage carousels, and people were coming and going the whole time, and this was only a Wednesday lunchtime.  We had to wait about 20 minutes for our bags to arrive, just long enough to start questioning the accuracy of the Vueling bag handling processes.
We made our way past a human zoo of people queuing for their hire cars at various booths (including Goldcar – after the coverage they've received, I was astonished that people are still prepared to use their services). By contrast, we were met by our charming Castaways rep, Jane, who took us across the way to a chap who was standing there, evidently awaiting us.  He turned out to be the car hire rep for Roig – a slightly odd man but very well-organised.  So we fairly soon found ourselves in charge of a Renault Captur and trying to get out of the airport car park, a process somewhat complicated by cars in front of us being driven by people who clearly didn't have a clue and who needed help from a very harassed-looking airport parking operative.  But we got out eventually, and started making our way (tentatively, since it's a long time since I've driven on the wrong side of the road, and I also had to deal with a manual gearbox which has not been a feature of my life in the 21st century) towards our hotel, L'Hermitage. We had paper directions, which was just as well, since the car's satnav was speaking Danish at this point.
Reader, we made it – no actual crashes, and no actually getting utterly lost, but a few unplanned detours and occasional need for heavier pressure on the brake pedal. So here we are at the hotel, which looks just the right place to have as a base for relaxing and refueling.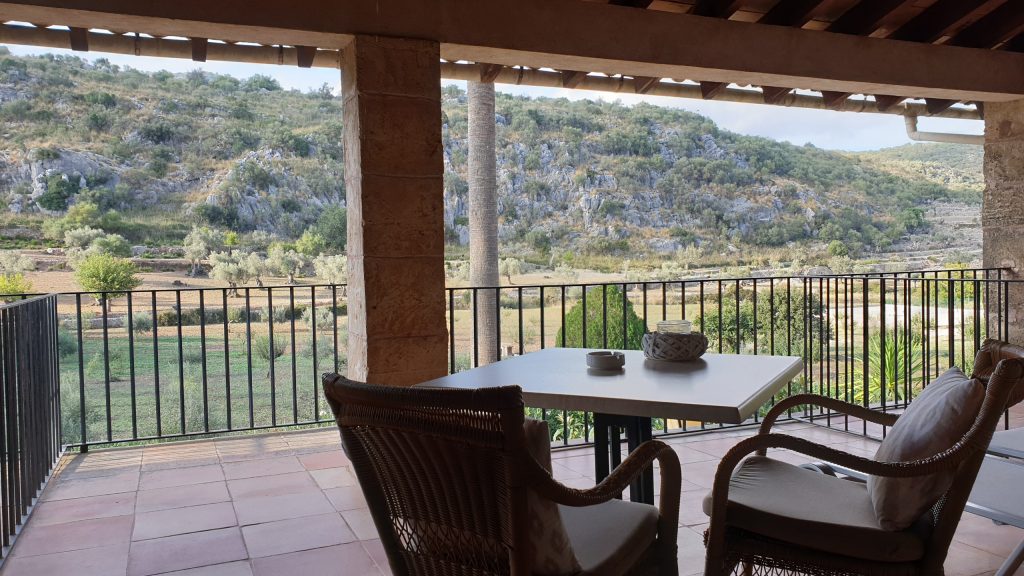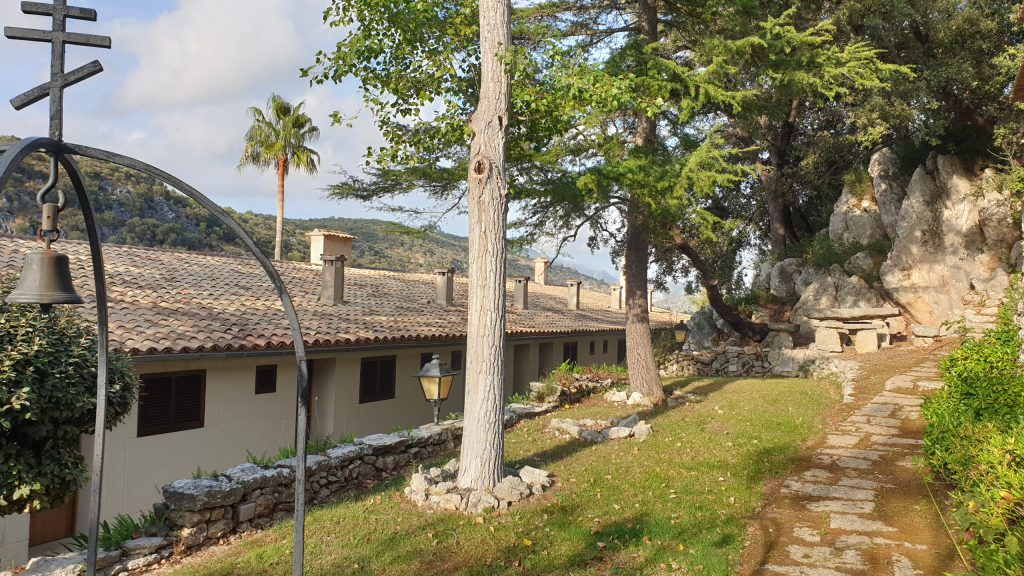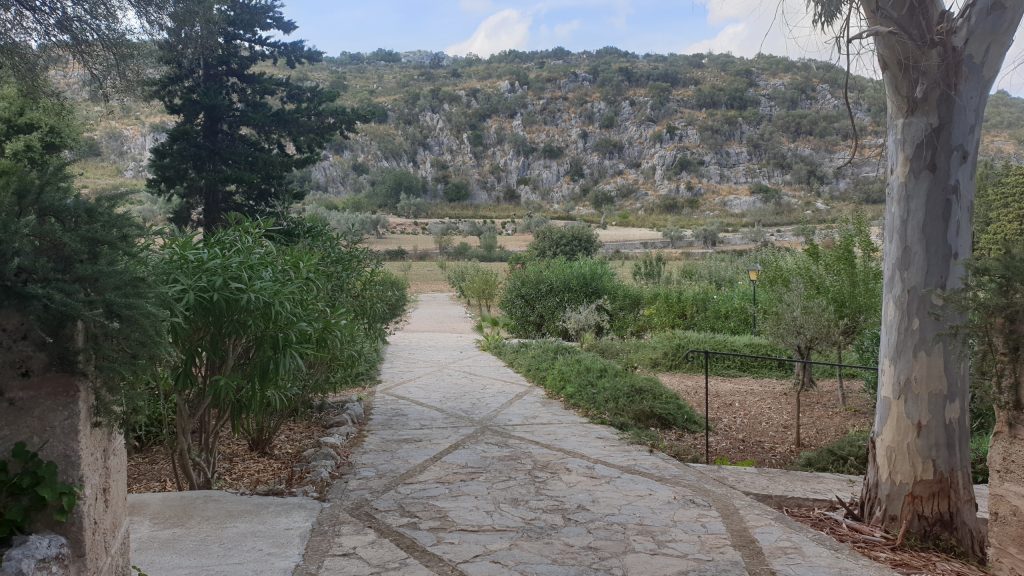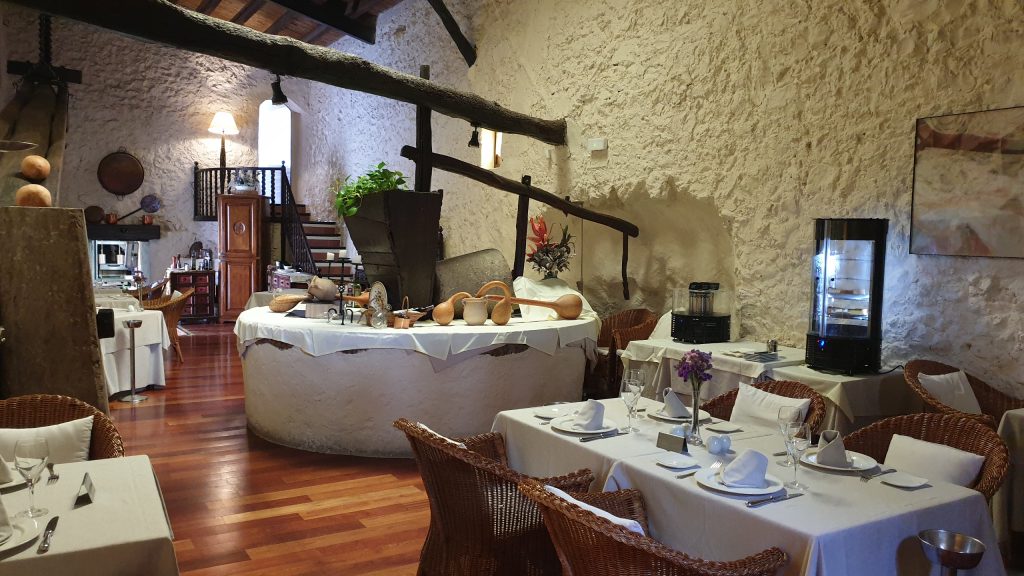 We have a full week before we move on to Menorca – a great opportunity to explore Mallorca and possibly take a day trip to Ibiza, too. But today is a day for taking it easy and considering our next steps, which will be documented, as ever, in full here.  See you later!