Monday September 23. As our late neighbour, Cyril, used to point out, "tourism is ruined by tourists". No better example can be found in Barcelona than our visit to Parc Güell, our destination for the first part of the day (the second being dedicated, we hope, to a Nice Lunch).
I have visited this park before, on a previous trip to Barcelona, so I knew what a striking place it is. Here is a sample photo from that visit.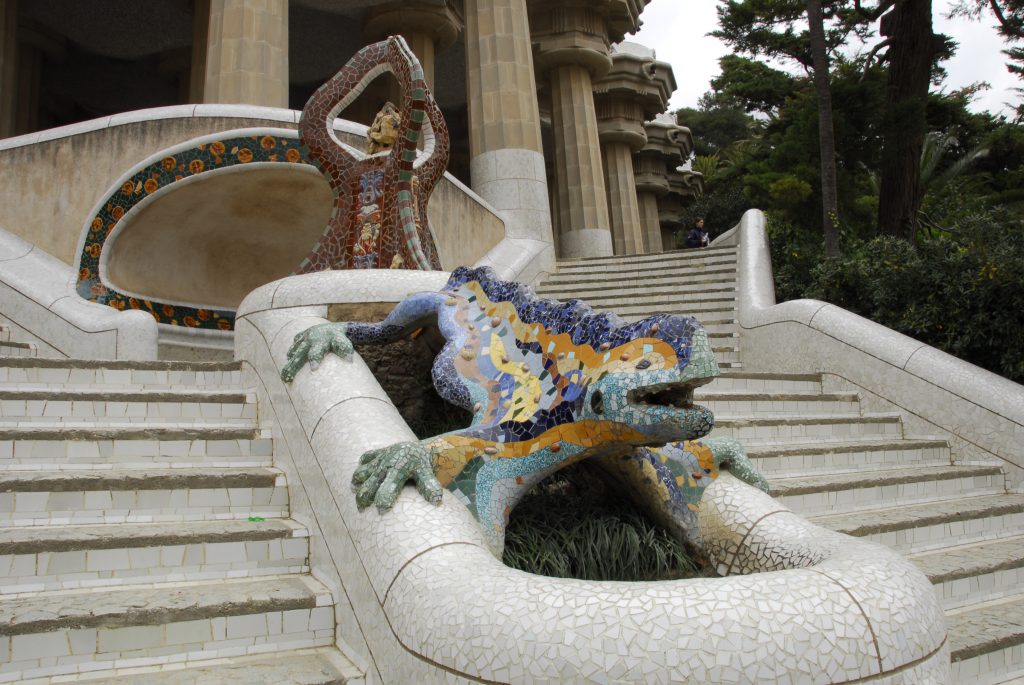 I'd been hoping for a chance to revisit the park and try for some improved photos. I guess I should have realised how difficult this would be when I went to book tickets, a few days before we travelled; the booking system showed that many time slots were either sold out or had only a few tickets remaining. I optimistically booked an 8am entry time, which was showing that there were only a few tickets sold.
Hah!
The journey thither was easy – a few stops on the underground to a station called Alfons X then a shuttle bus (included in the entry ticket). So we were in the park by about 8.20 and
View this post on Instagram

it was immediately clear that getting nice photos of the highlights of the park without any extraneous selfie-taking tourists in was just not going to happen. So we gritted our teeth and just tried to enjoy the amazing architecture of the place, and maybe catch some photos of some of the details. I still got several dozen photos, which somewhat surprised me. Here are a few of them:
The official shop;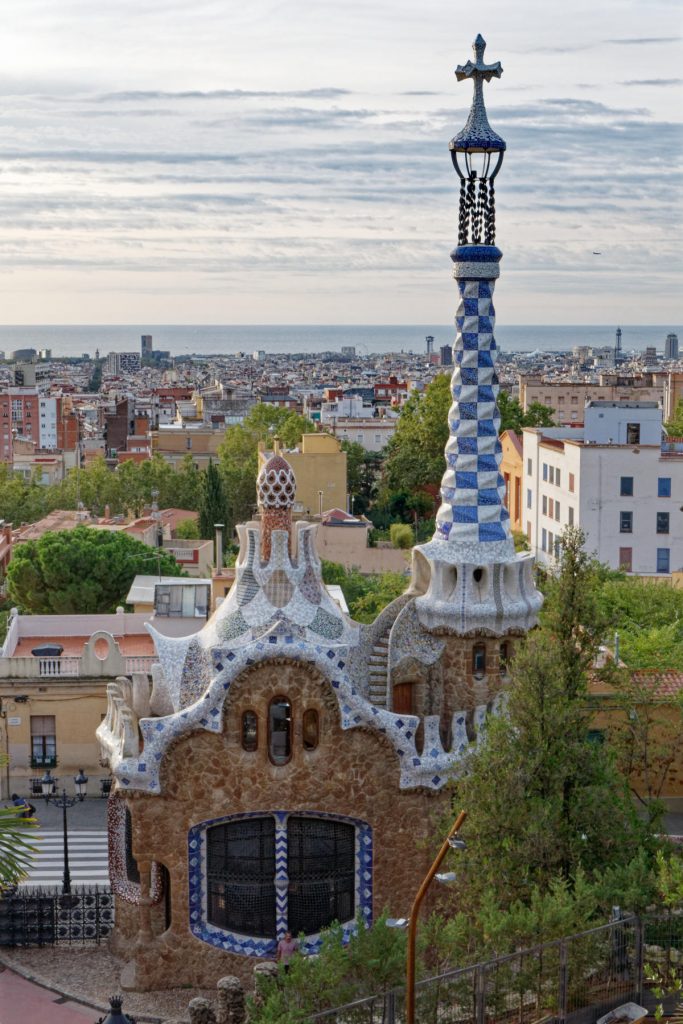 A ceiling detail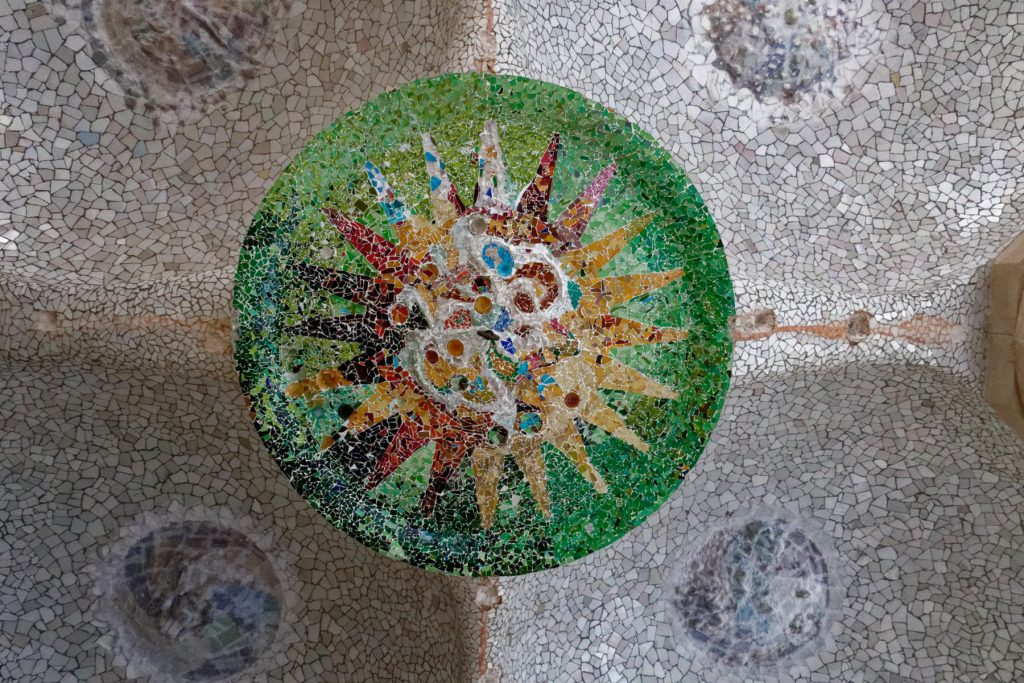 Columns and ceiling in the Hypostyle;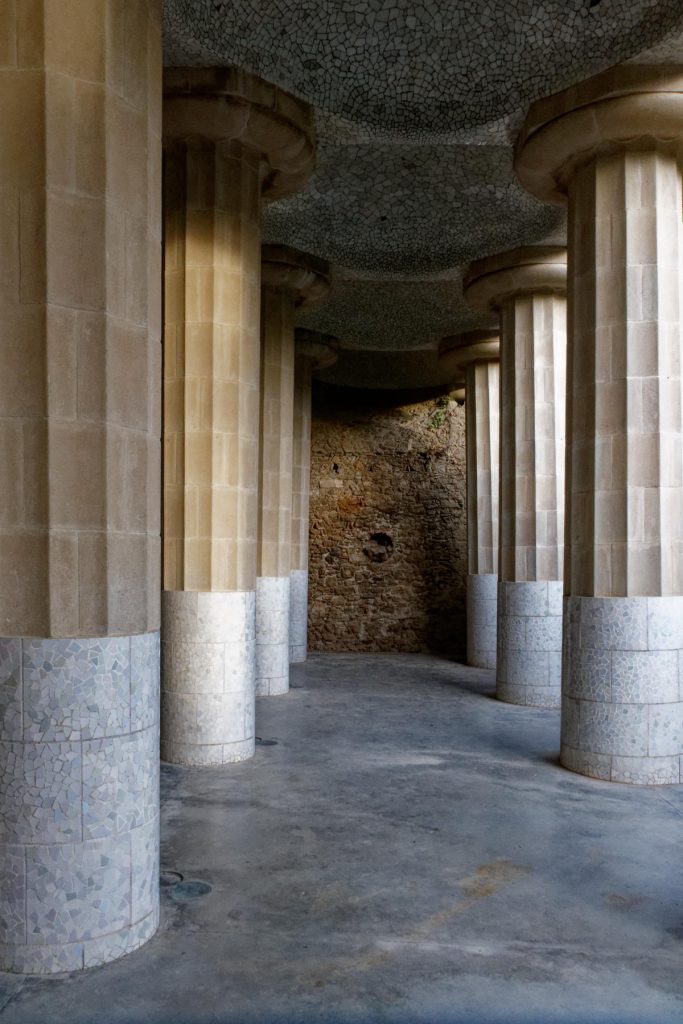 Lovely mosaic work;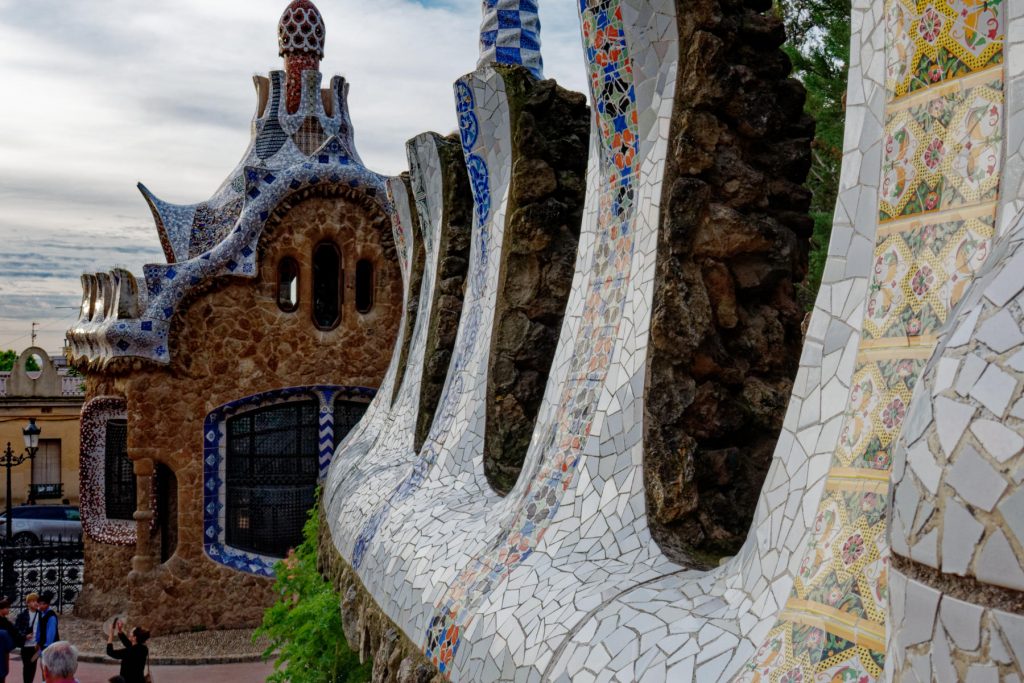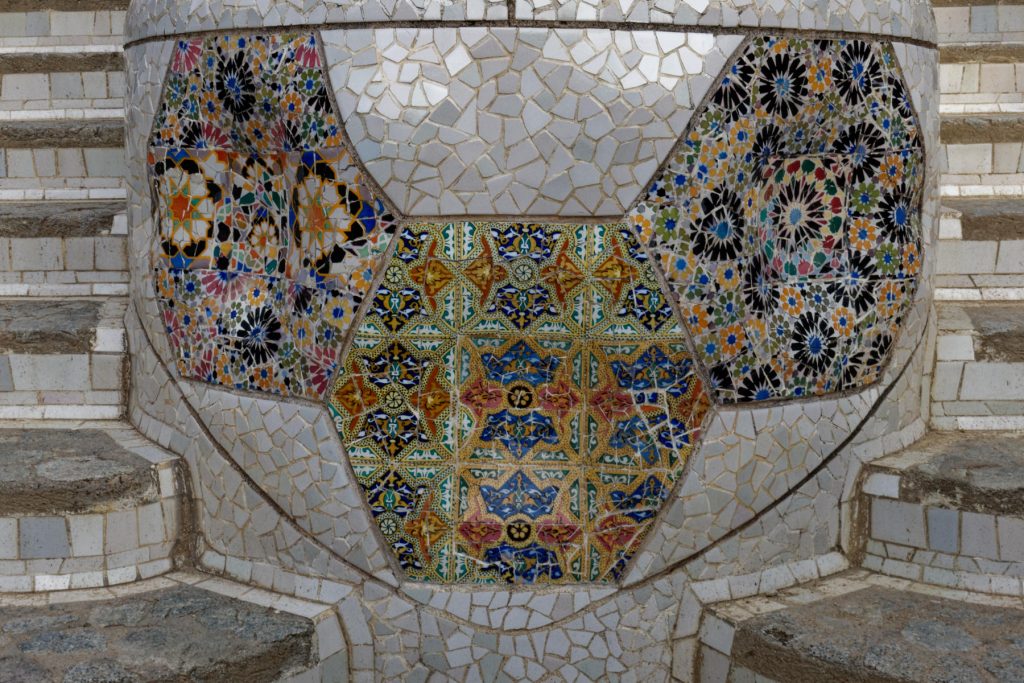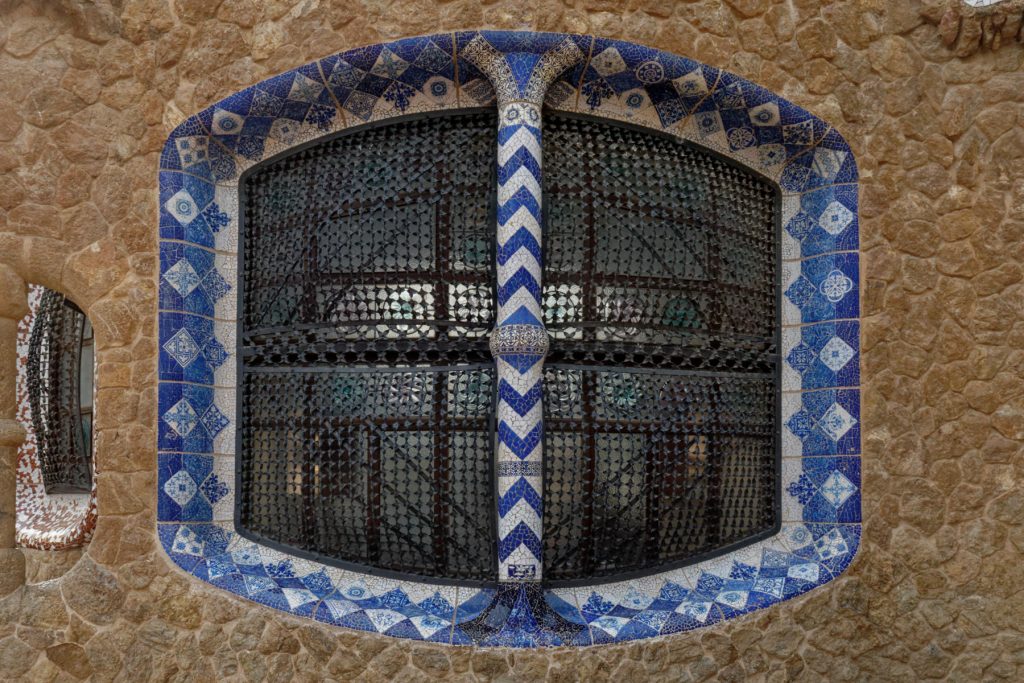 Porticos;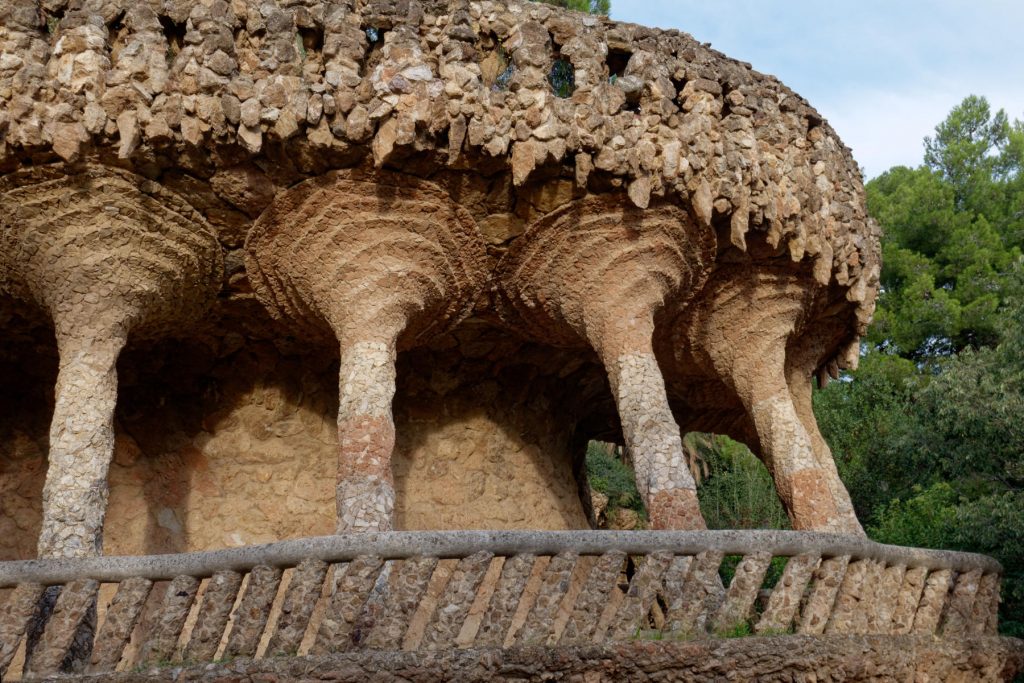 statuary ("The Washerwoman");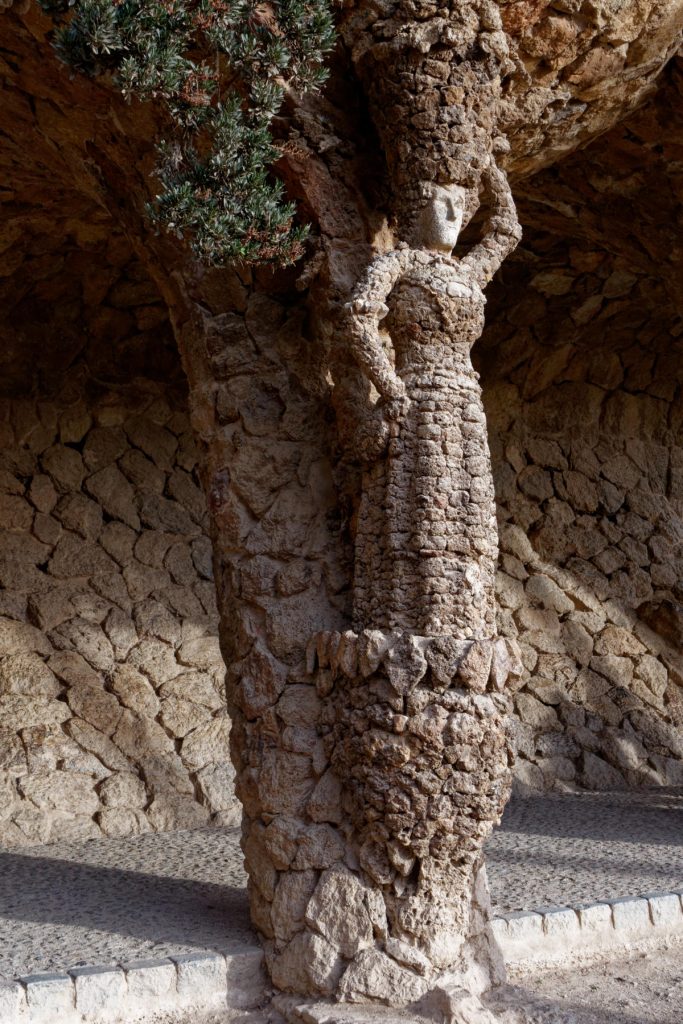 and other buildings on the site.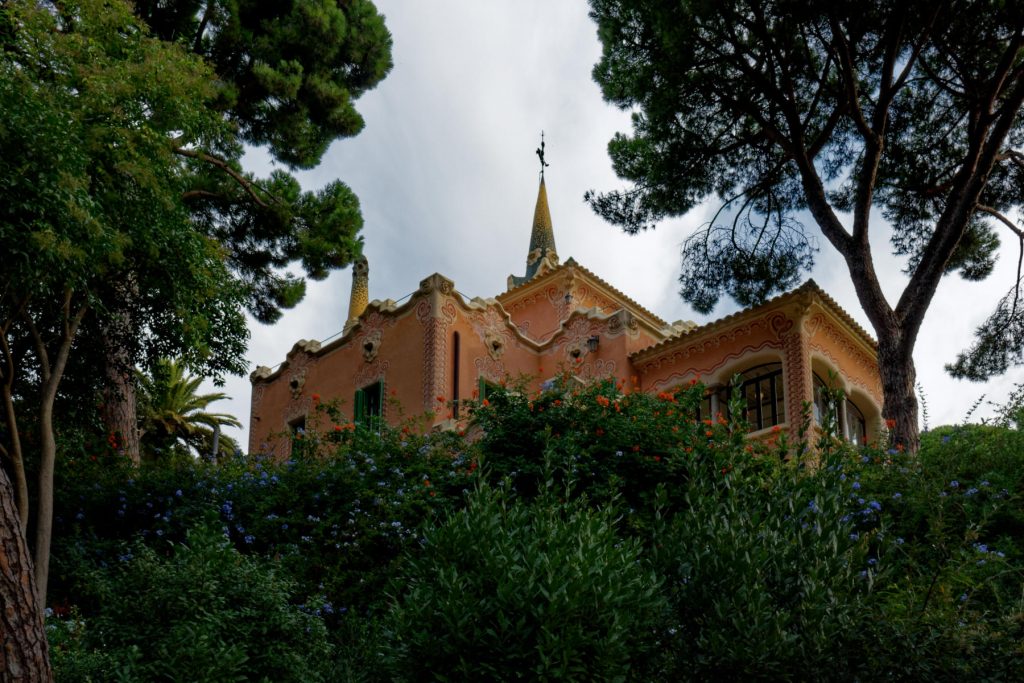 After 90 minutes or so, we decided we'd seen what there is to see and so decided to head back to the hotel. This gave us the chance for a couple of more views from the outside looking in.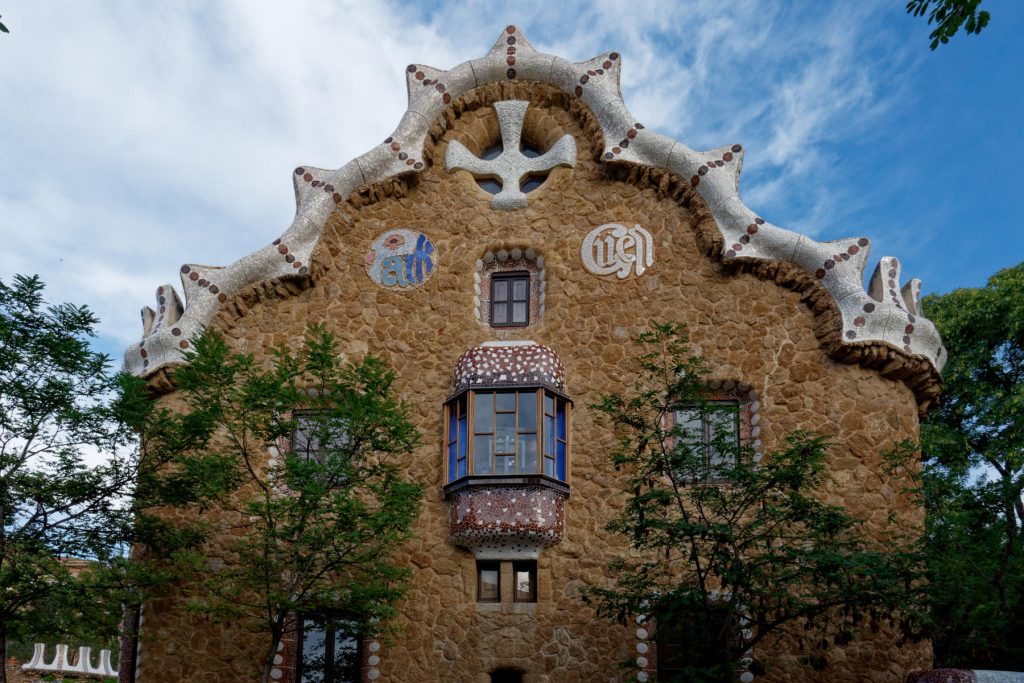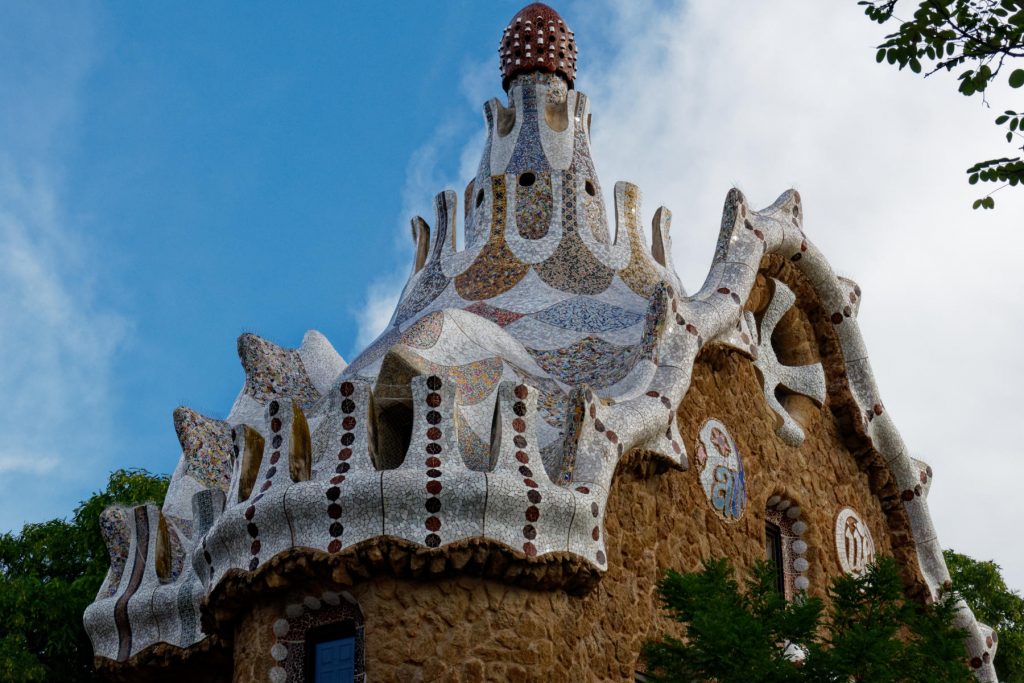 Although we could have bussed back and taken underground, we decided to walk, a distance of some two-and-a-half miles, but basically downhill.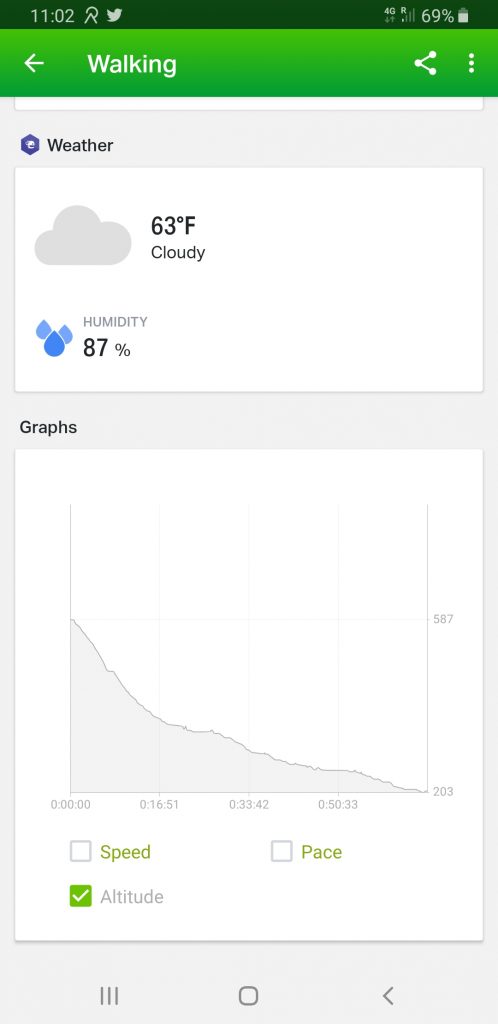 I'm glad we took the chance for a stroll, as we absorbed more of Barcelona's vibe en route. As ever, some lovely architectural touches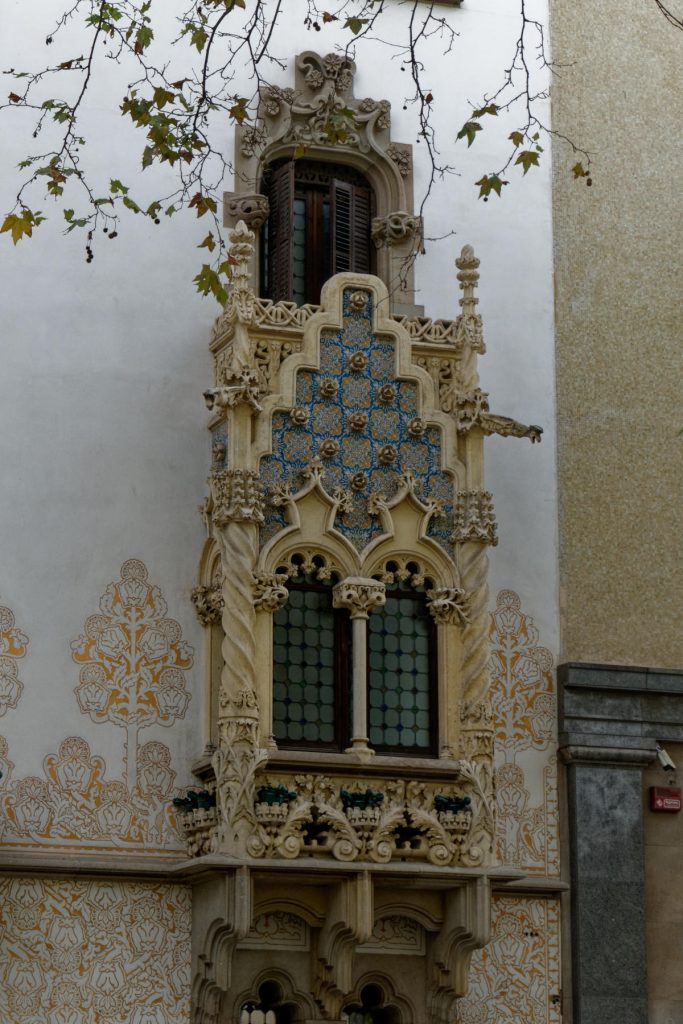 Little Green Riding Hood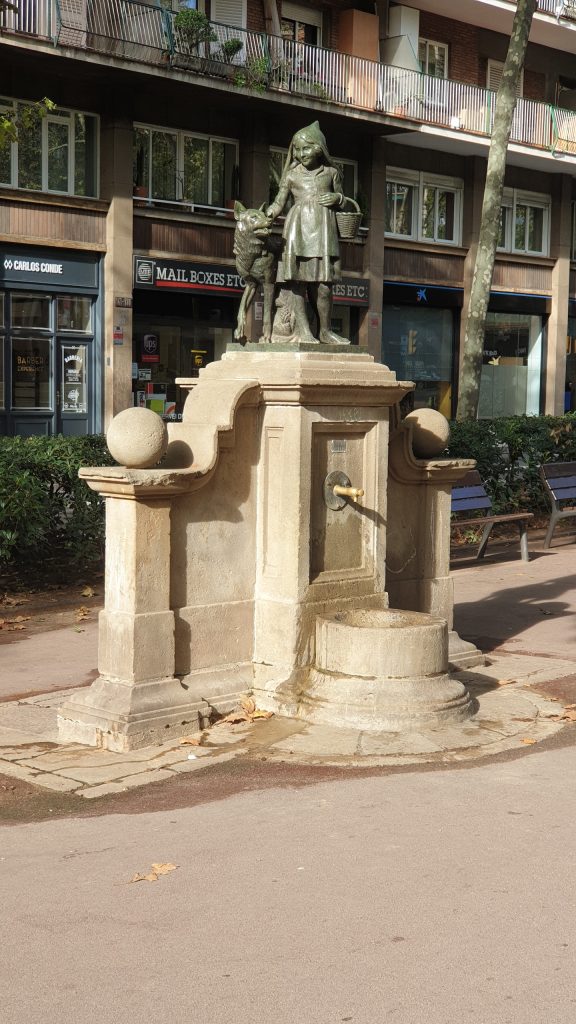 a bustling local covered market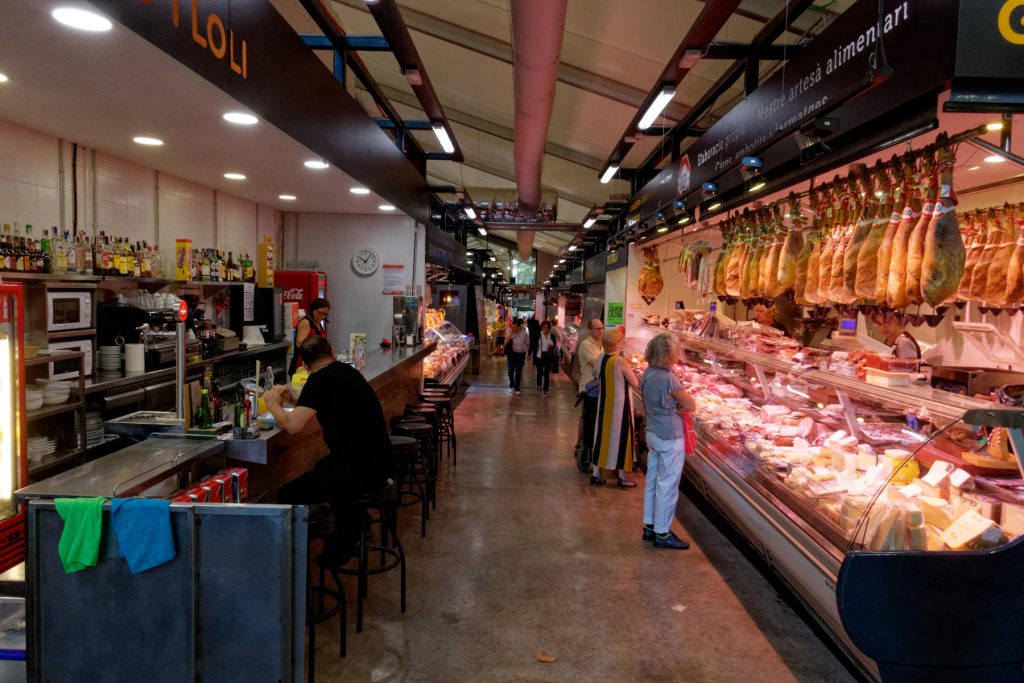 and a fucking great church – amazingly, just a parish church, that of St. Francis de Sales.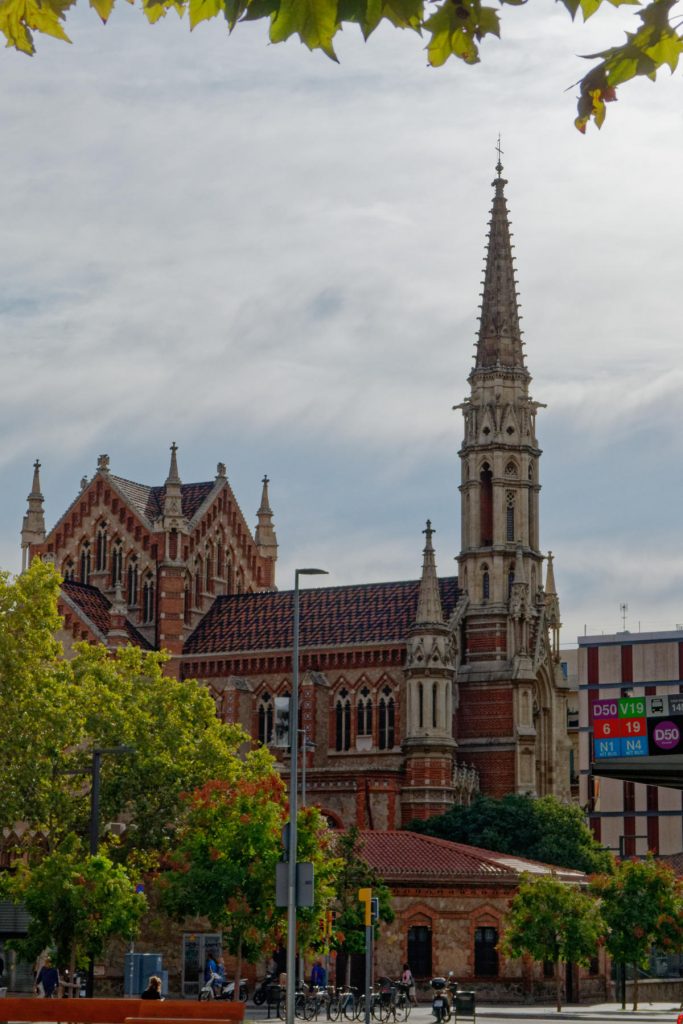 We popped in for a look and it had some significant areas of stained glass, which left lovely patterns on the wall
After all this peregrination, we arrived back at the hotel to discover that the bar had just opened, thus enabling me to use updating this blog as an excuse for having a coffee and a couple of beers.
This afternoon, we will be having lunch with an ex-colleague of many years ago, after which – who knows? Maybe there will be more to add to the day's story. Stay tuned!