Sunday September 22. Those of you who have been paying attention will remember that our main objective for the day was to see the Castellers, "Human Towers", a display of which was documented as starting at midday in Plaça San Jaume. Knowing that the place would be rammed, I had researched the area on street view, and formulated a plan which had us arriving at 8am at a Costa Coffee on the square which had an upstairs and hence, I thought, a clear view. I assumed this would beat the crowds, though I wasn't sure.
Our not waking up until after 8am put the kybosh on that one.
We breakfasted, therefore, at some leisure and headed out on to the streets of Barcelona with an hour and a quarter to spare before the official start time, thus giving us time to get there and maybe squeeze to some kind of vantage point to wait until the actual event started.
We got a little distracted on the way by the extraordinary amount of extraordinary architecture for which Barcelona is justly famed. We had, of course, planned to see the famous Gaudi buildings, of which more later, but had to stop and take photos of other sights on the way, such the music palace, which has some amazing art nouveau architecture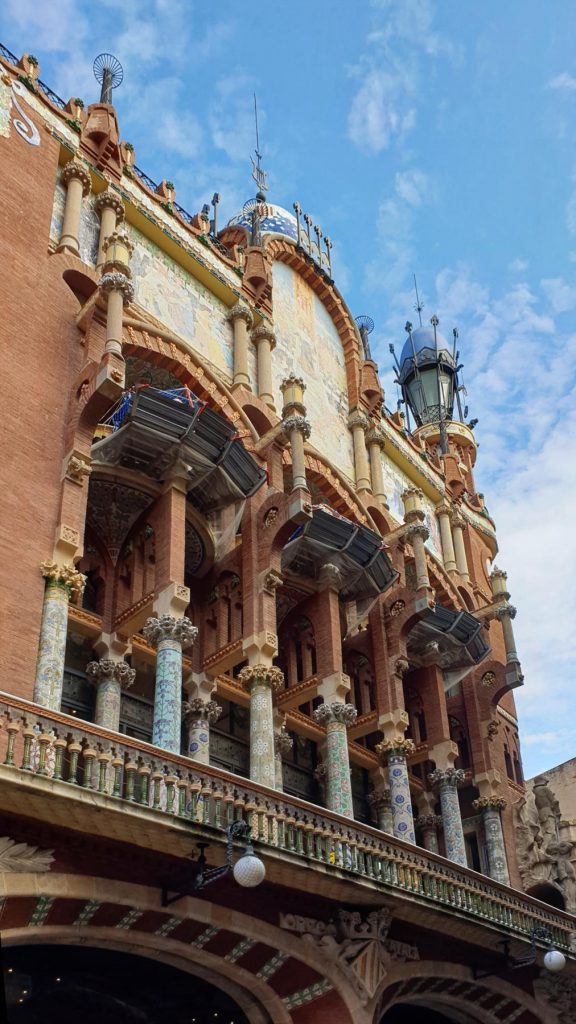 and some very nifty brickwork.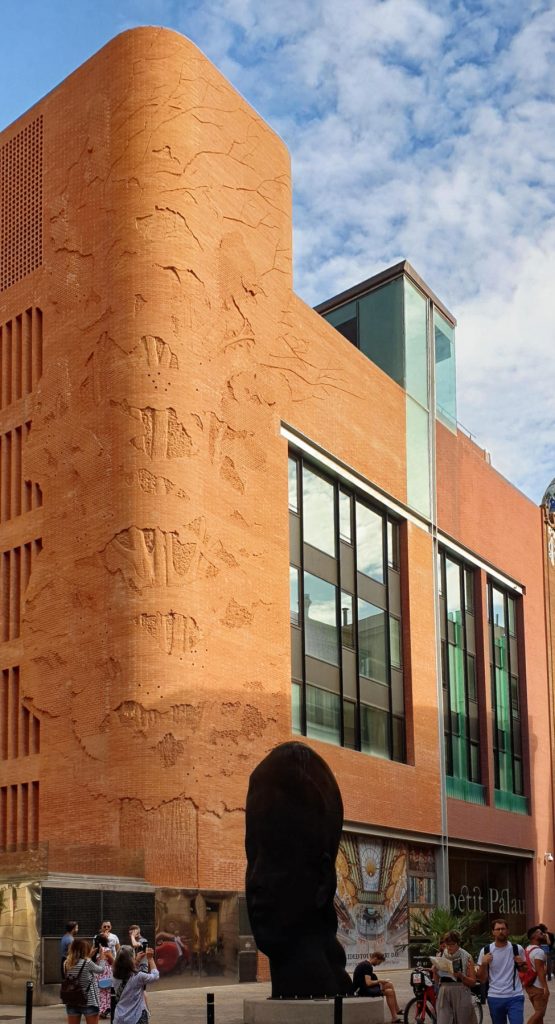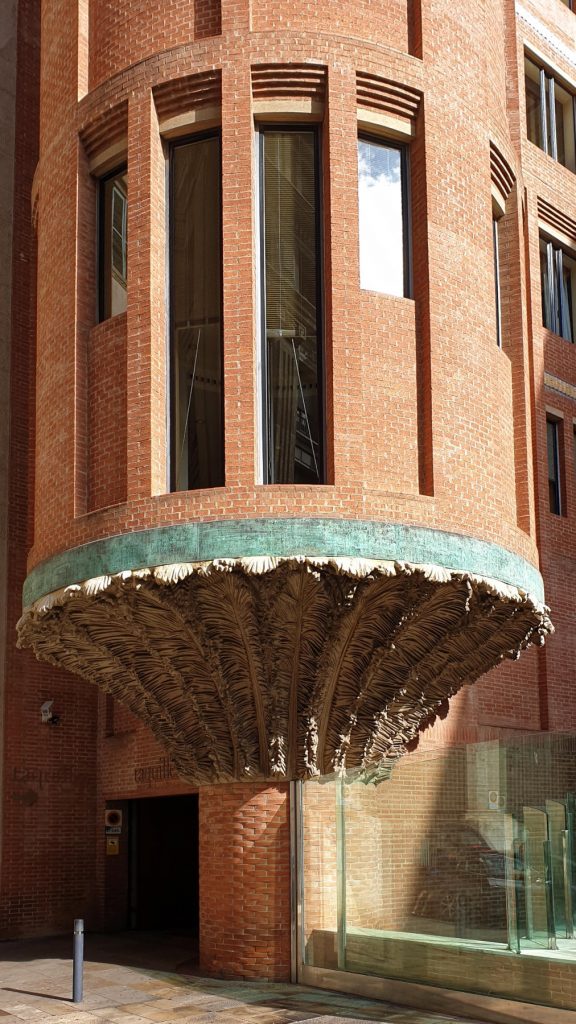 and what looks like the local version of the Bridge of Sighs.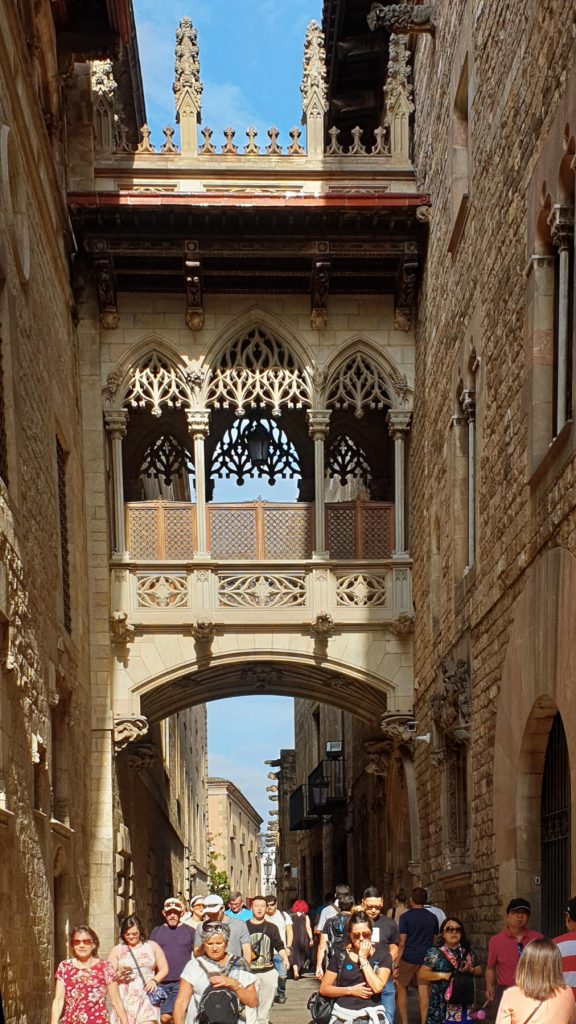 We made it to the square which was, as expected, rammed, at about 1130, to find that things were already under way, so I'm glad we got there early. There was a stage upon which demonstrations were being performed. Here's an example video:

There were many variations and I plan to produce a better quality video than the above in good time, but this will give you a good idea of the principle.
By the way, the stage upon which this was, erm, staged, had, at the back of it, the Costa Coffee, so that plan was doomed from the start and I'm glad that our sloth consigned it to the waste bin of history.
After an hour or so, we moved off (which took a while, as the crowd had built enormously even after we'd got there) and got away from the crush with wallets intact, which meant that a refreshment stop was not only possible but, by this stage, necessary. It also enabled us to plan the rest of the day; we decided to walk up Passeig de Gràcia and take in the architectural highlights, particularly Casa Batiló and La Pedrera (Casa Mila). There was some other bonkers and beautiful architecture on the way, too: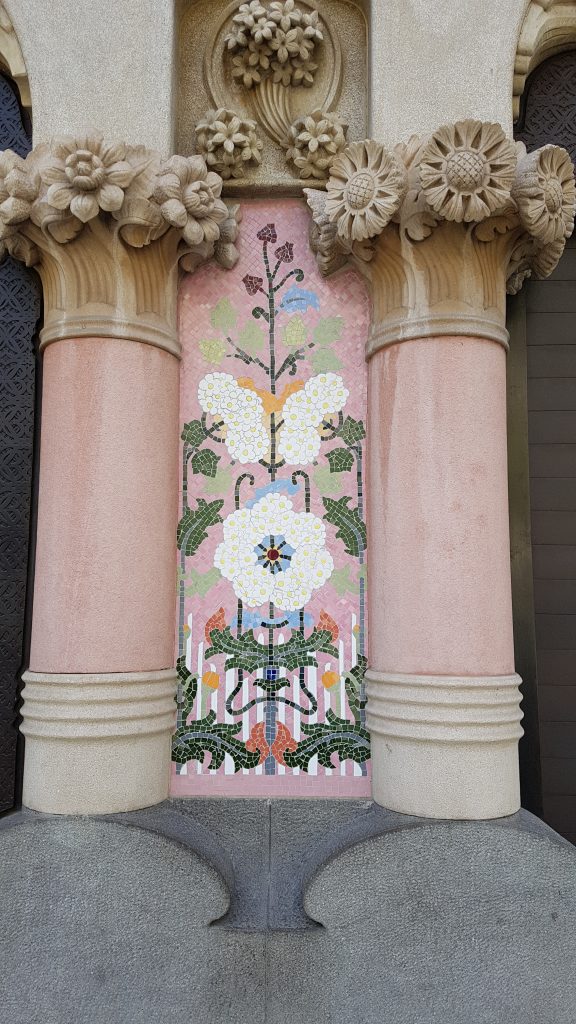 a building featuring some Japanese architectural flourishes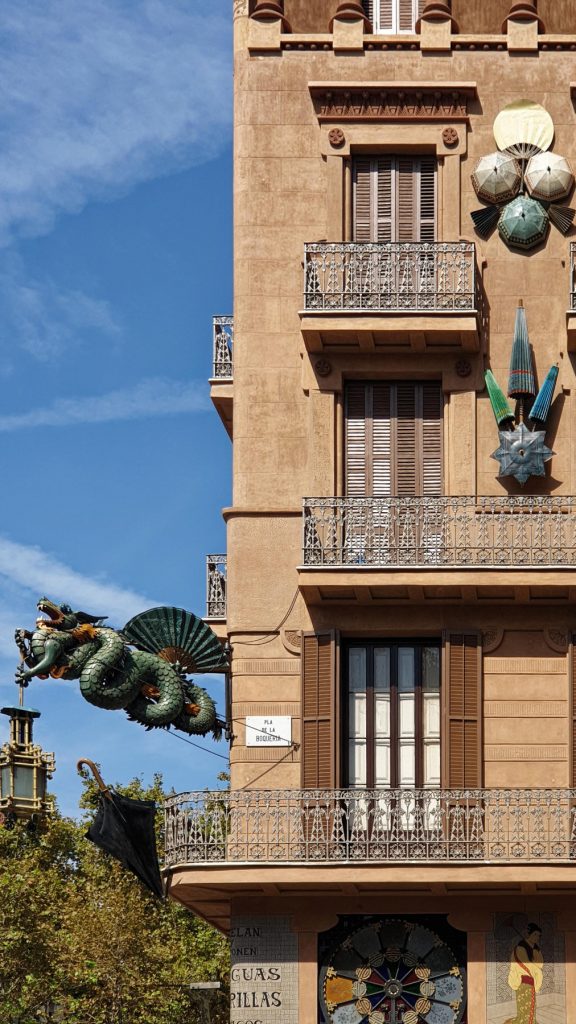 and many, many architectural touches, such as the paving,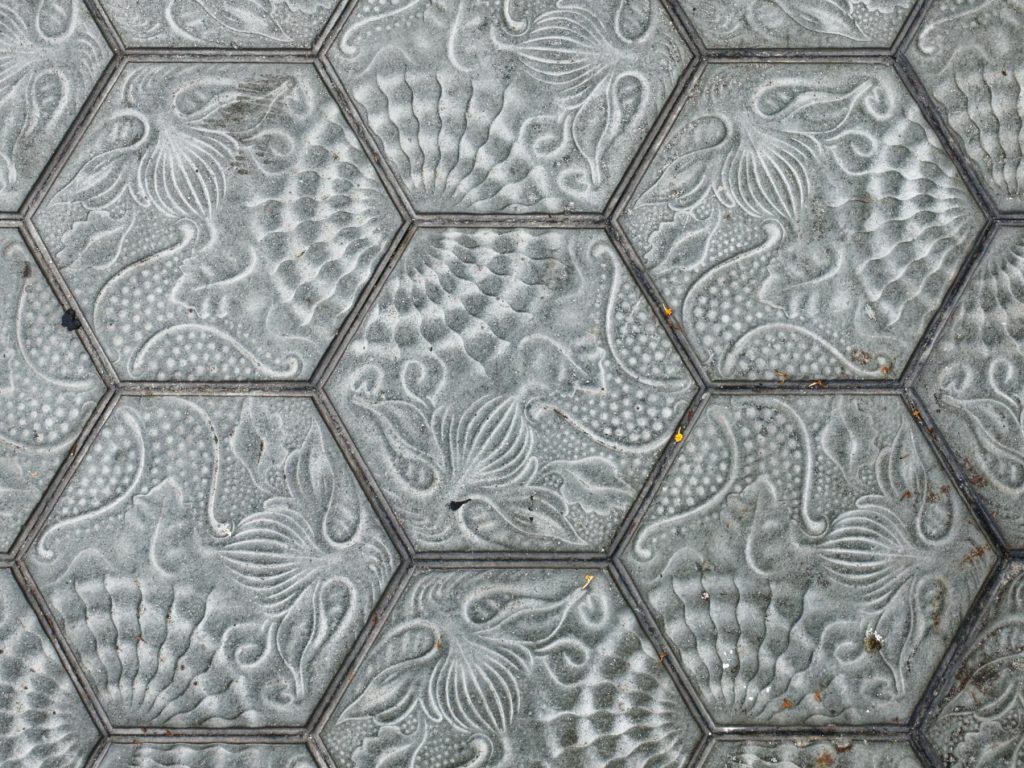 lights with built-in seating,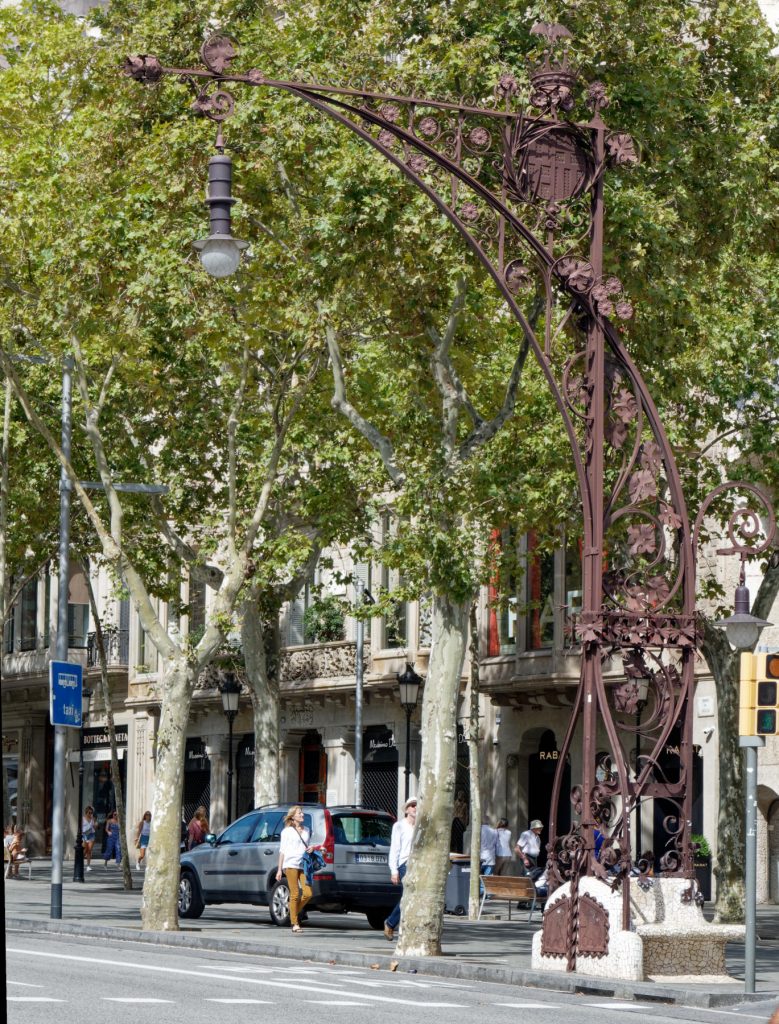 and other buildings, including the neighbour to Casa Batiló.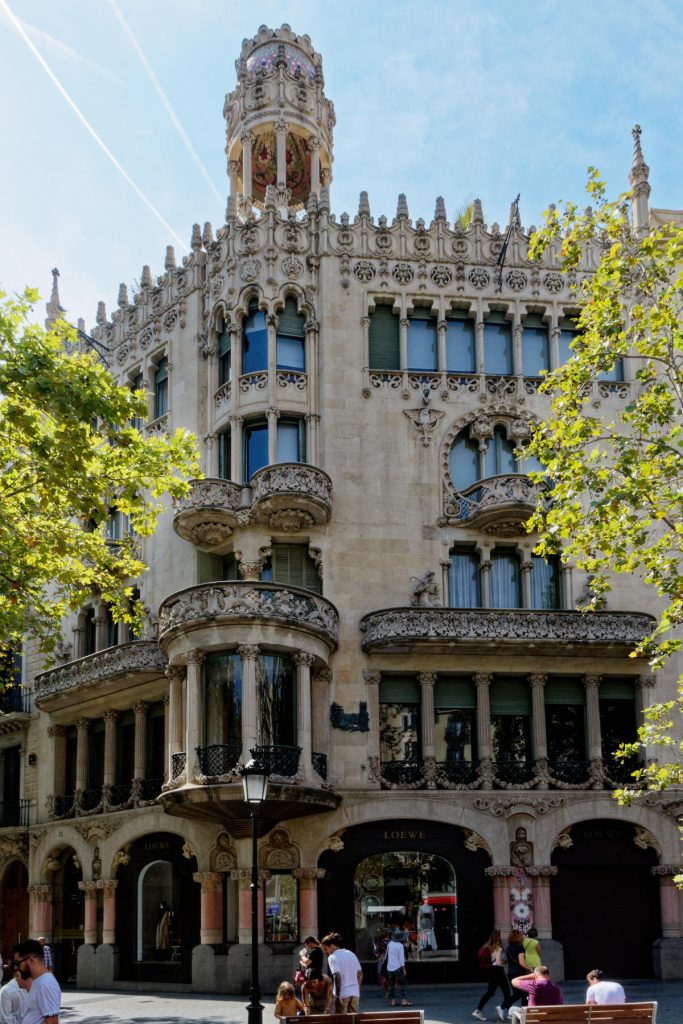 Casa Batiló is justly famous and I have photos from a previous visit, so I just focused on some of the amazing detailing in the architecture.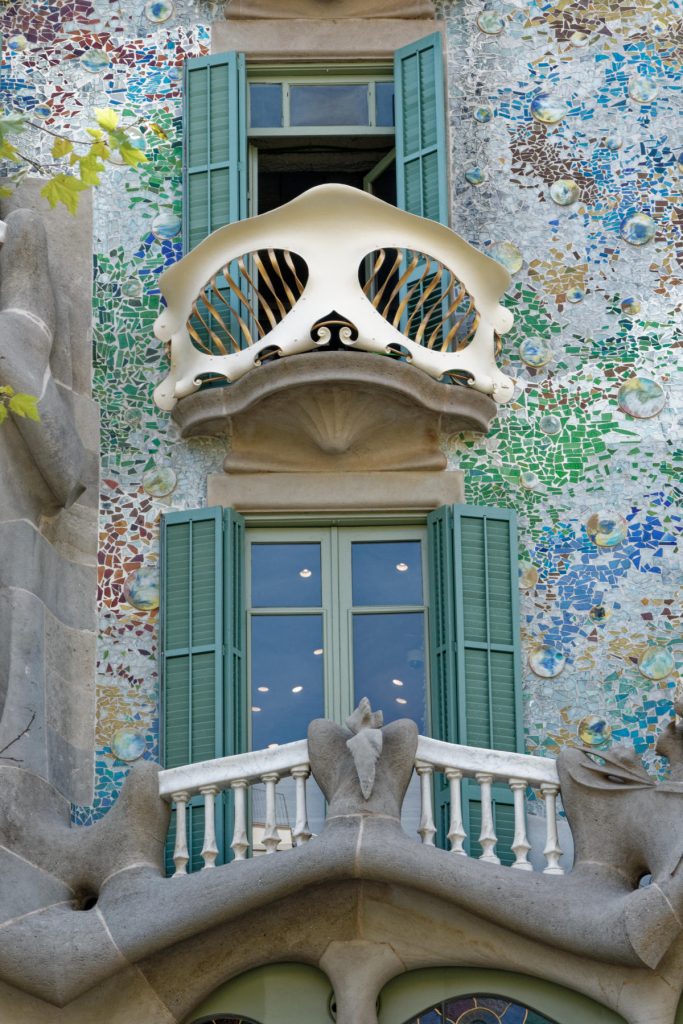 For those who don't know the building, here is a photo Jane took of it.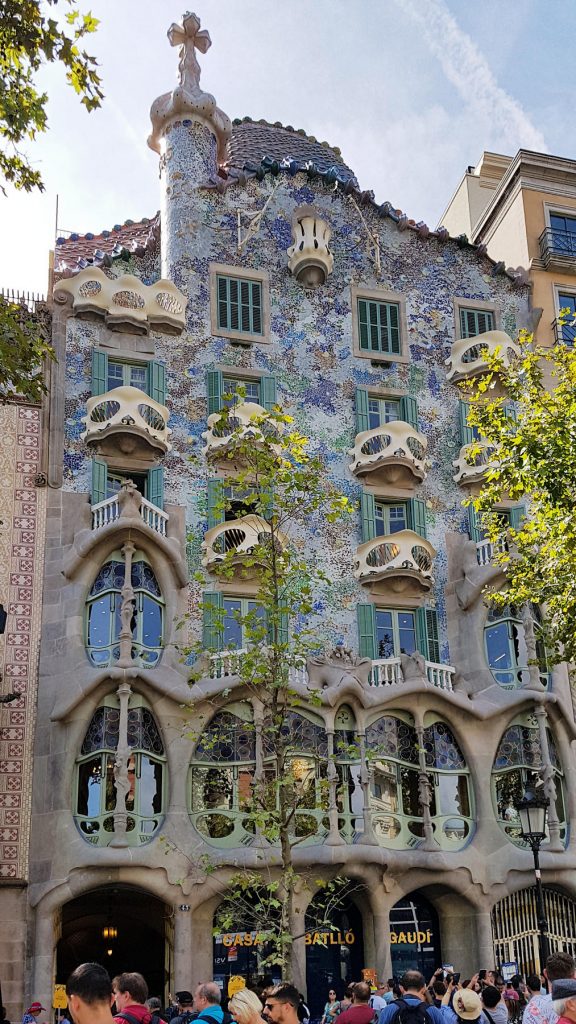 Finally, for the Gaudi trail, off we went to Casa Mila, a little further up the road. It's one of Barcelona's absolute highlights – an extraordinary apartment building (unkindly nicknamed La Pedrera – the stone quarry – by Gaudi's contemporaries)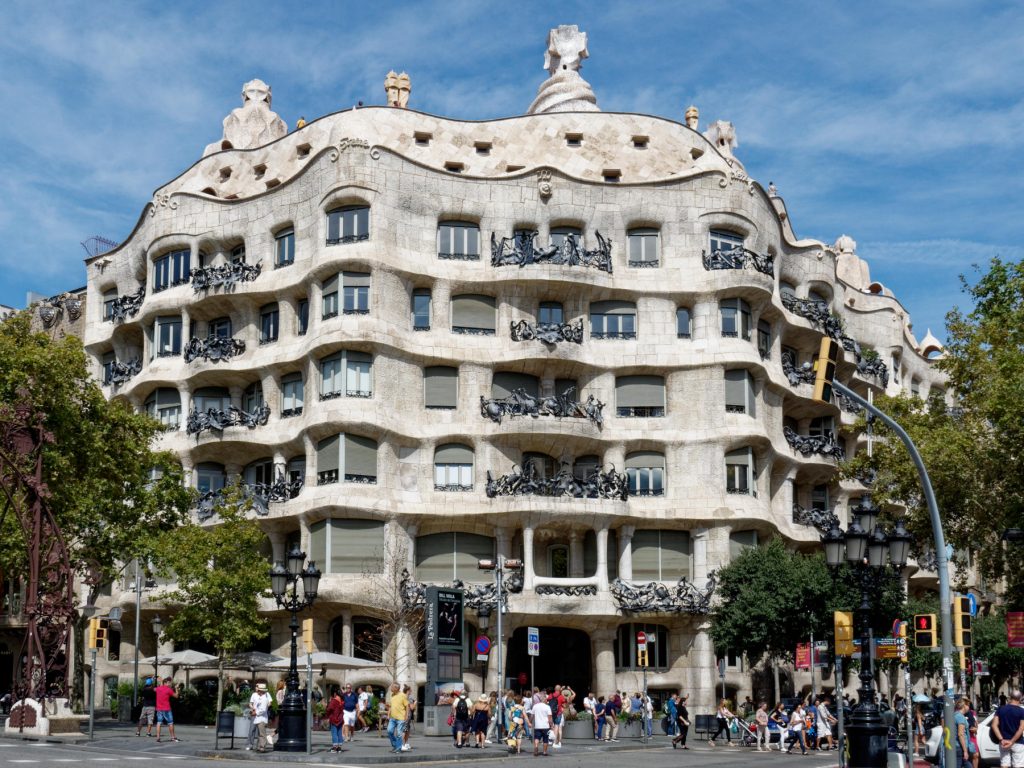 with an extraordinary roof terrace
View this post on Instagram

and some pretty special areas inside, too.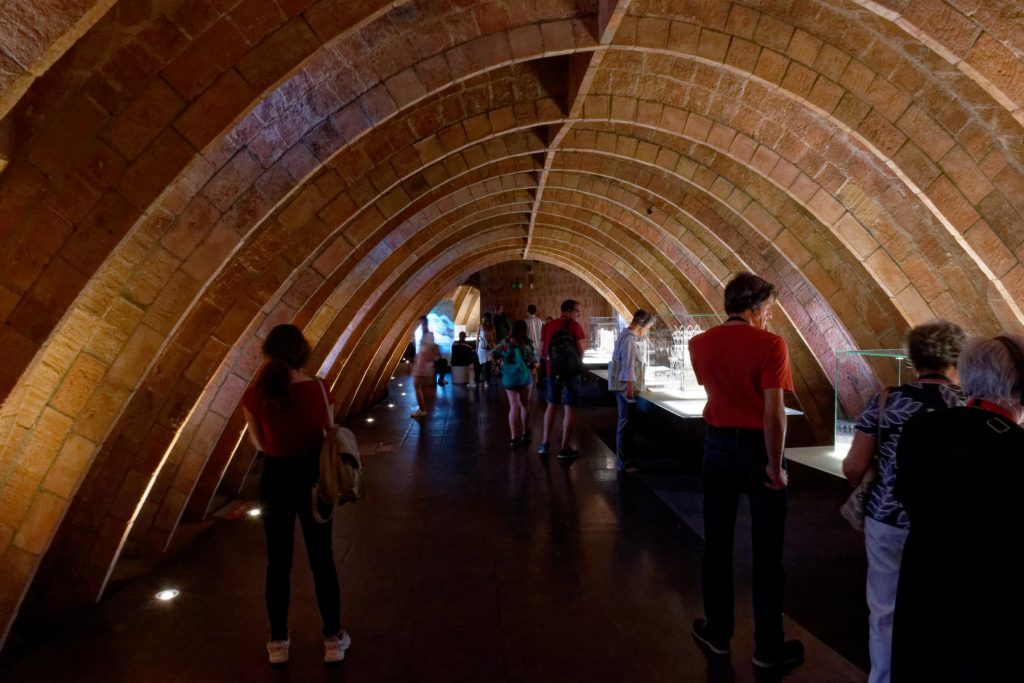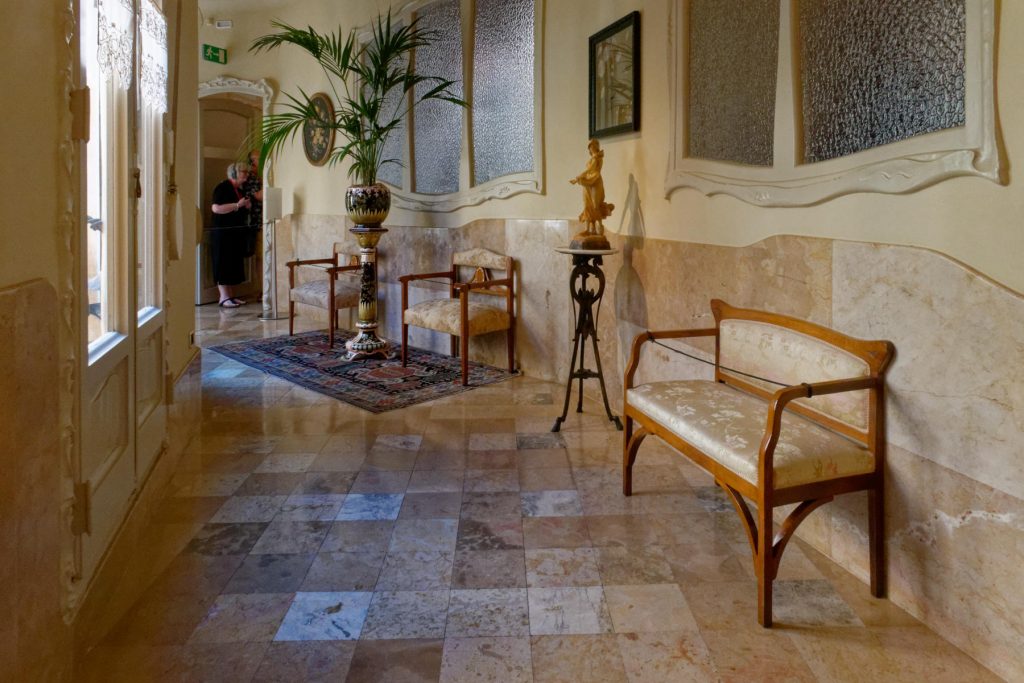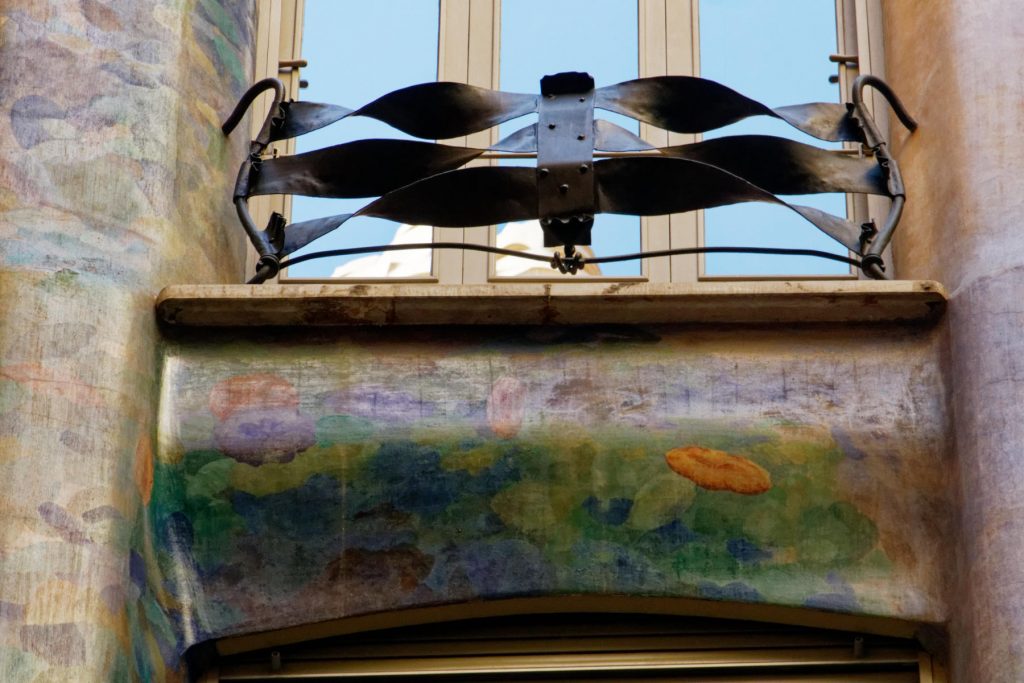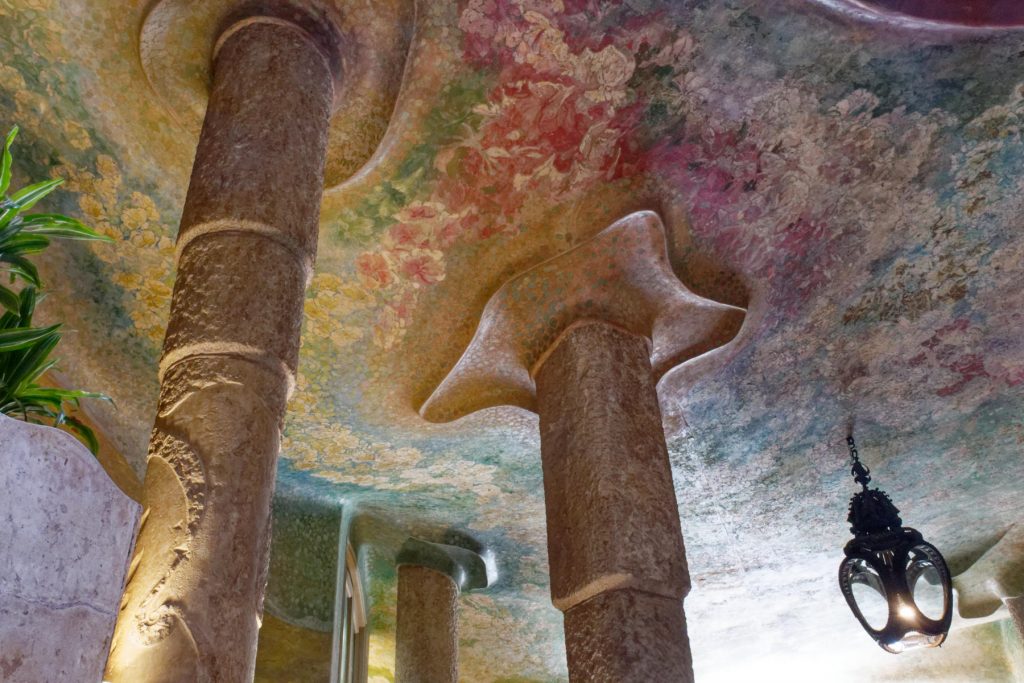 There's an excellent audioguide available which you stick on your head and it simply plays relevant content for wherever you happen to be in the building, which is a neat trick.
La Pedrera marked pretty much the end of the tourism activity for the day – anyway all my camera batteries were as exhausted by this stage as I was – so we hopped the underground home (via a couple of unintended diversions, courtesy of my fading navigational abilities). The nearest station to our hotel, the Podium, is called Arc de Triomf, and we found out why on our journey home.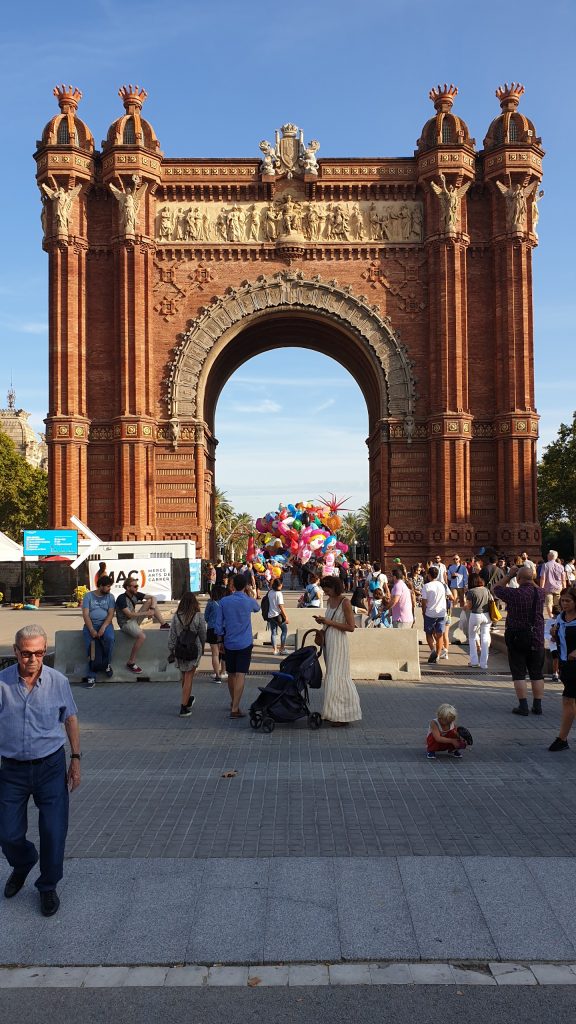 Batteries are being charged, and my plan for the human element of that – a G&T on the roof terrace – was somewhat impacted by the thunder, lightning and rain that had cropped up whilst I was writing this long screed. But I feel the need, so I'll just have to get one in on room service before we have tea and bed; we must be up betimes tomorrow as our tickets to Parc Güell are for 8am!
You can read all about it tomorrow….